The Top Pore Vacuums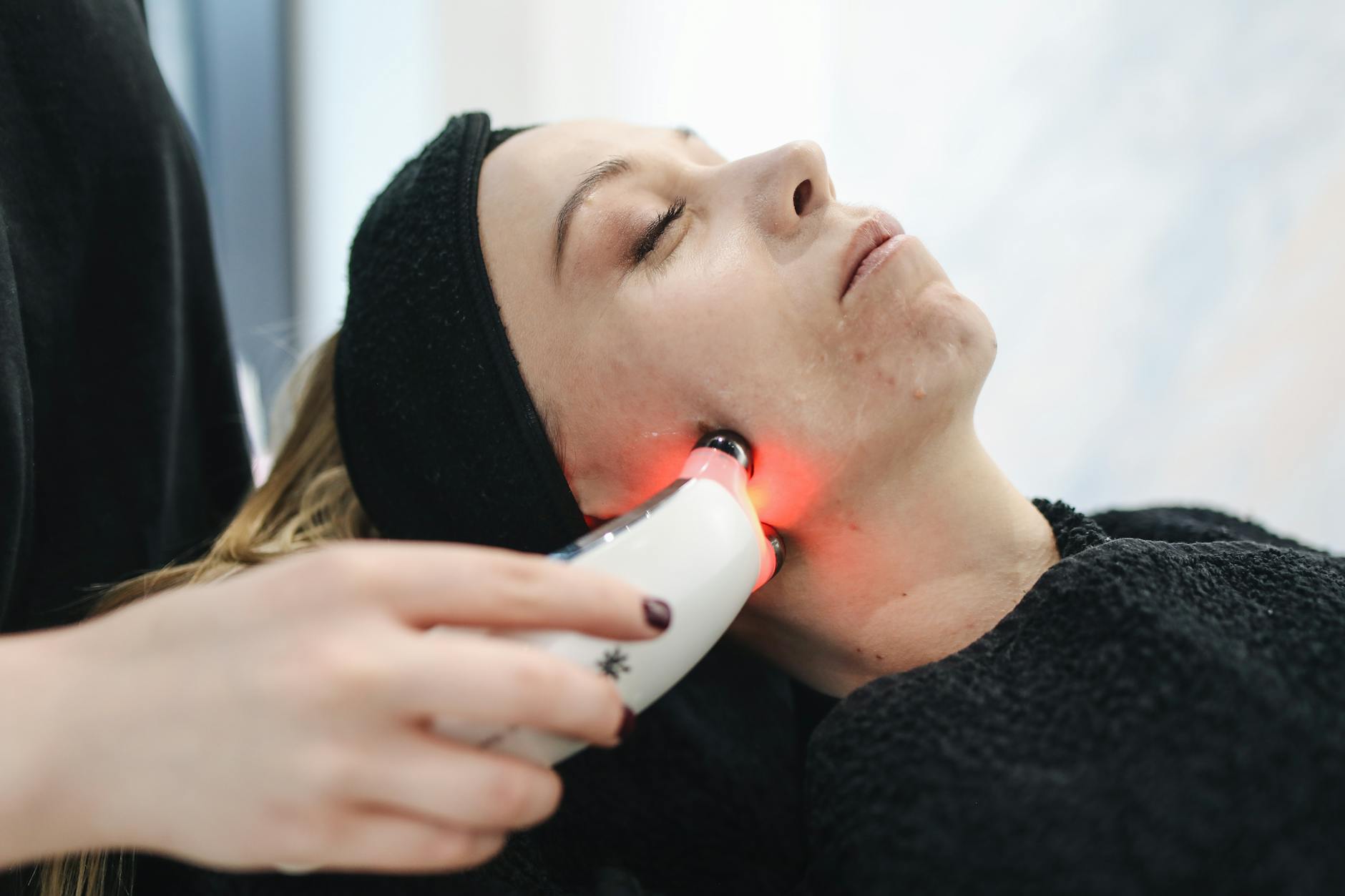 Pore vacuums are all the rage in the world of skincare. They do exactly as their name suggests: vacuum your pores to get rid of dirt, acne, blackheads, and other impurities that clog your skin. However, just like with any skin product, it's important to be mindful of your skin type and unique needs. That's why we've gathered our top picks in pore vacuums — to make your choice an easy one. If you have sensitive skin, look for a device that has adjustable settings. It's also a good idea to have multi-level settings if you have never used a pore vacuum before, because you can start off small and allow your skin to adjust. Today's devices come with high-tech features to optimize their performance. Read on to find the best brand for you.
June Julien Rechargeable Facial Pore Electric Acne Cleanser
Worried about your sensitive skin? This blackhead remover is gentle yet effective.
Whether you have sensitive and dry skin, mixed and oily skin, or you are fairly middle of the road, this facial pore cleanser will adapt to your needs. Switch between 5 suction levels depending on your personal tolerance, and choose from any of the 4 suction heads to do a deep clean or keep it light. This compact device comes in beautiful packaging, making it a great gift for a friend or a self-care splurge.
Pros:
Long-lasting battery power
Visual LED display makes it easy to switch between settings
User-friendly
Cons:
Alin & Alan Electric Blackhead Suction
Flush out your clogged pores in an instant.
This all-inclusive blackhead remover combines the best of both worlds. It will exfoliate your pores while massaging and tightening your skin. Say goodbye to blackheads, dead skin, clogged pores, and acne, and say hello to a smooth new face.
Pros:
Comes with 5 replaceable probe heads
Switch between 5 power modes to fit your skin type
Lightweight and easy to transport
Cons:
Skin may turn slightly red after using
VOYOR Blackhead Remover with 6 Suction Head for Women and Men
Start off small and build up gradually with this easy-to-use extractor.
If you are looking for a way to keep your skin feeling fresh on the road, this portable device is perfect for you. Lightweight and compact, it's a travelers' dream. Plus, you can switch between three power settings (low, medium, and high) for the ideal amount of pressure for your skin.
Pros:
Great for travelers
Easy to operate
Adjustable suction levels
Cons:
Does not have as many power levels as some devices
Upgraded Rechargeable Face Vacuum for Blackhead, Whitehead, and Acne Removal by LONOVE
Enjoy the convenient digital display and multiple levels of adjustment on this high-tech vacuum.
Remove all the dirt and dead skin cells from your face with this powerful device by LONOVE. This face vacuum has incredible suction power and arrives in a sturdy box for safekeeping. It's easy to use, and you can adjust the setting depending on your skin's sensitivity.
Pros:
Easy to clean
Powerful suction capability
Affordable
Adjustable features
Cons:
Skin may bruise slightly after the first couple uses
Frequently Asked Questions
How often should I use a pore vacuum?
You should always check with your dermatologist before incorporating new tools into your skincare regime. Most people who use pore cleansers on a regular basis will use them approximately 2-3 days per week. It's usually not recommended to use one every day because this can cause your skin to bruise or swell.
How long will my pore vacuum take to charge?
Check your owner's manual. If you didn't receive one with your device, you can always contact the manufacturer or look on their website. Many pore vacuums come with rechargeable batteries that will last anywhere from 20 minutes to 150 minutes on a single charge.
How do pore vacuums work? Will I still need to wash my face with cleanser?
These handy little tools work by specifically targeting the dirt that has built up in your pores. They use suctioning power to extract the grime, dirt, dead skin cells, and blackheads. You should keep up with your regular face washing routine, and think of the pore vacuum as a deep clean for your face.