The Top 5 Polygel Nail Kits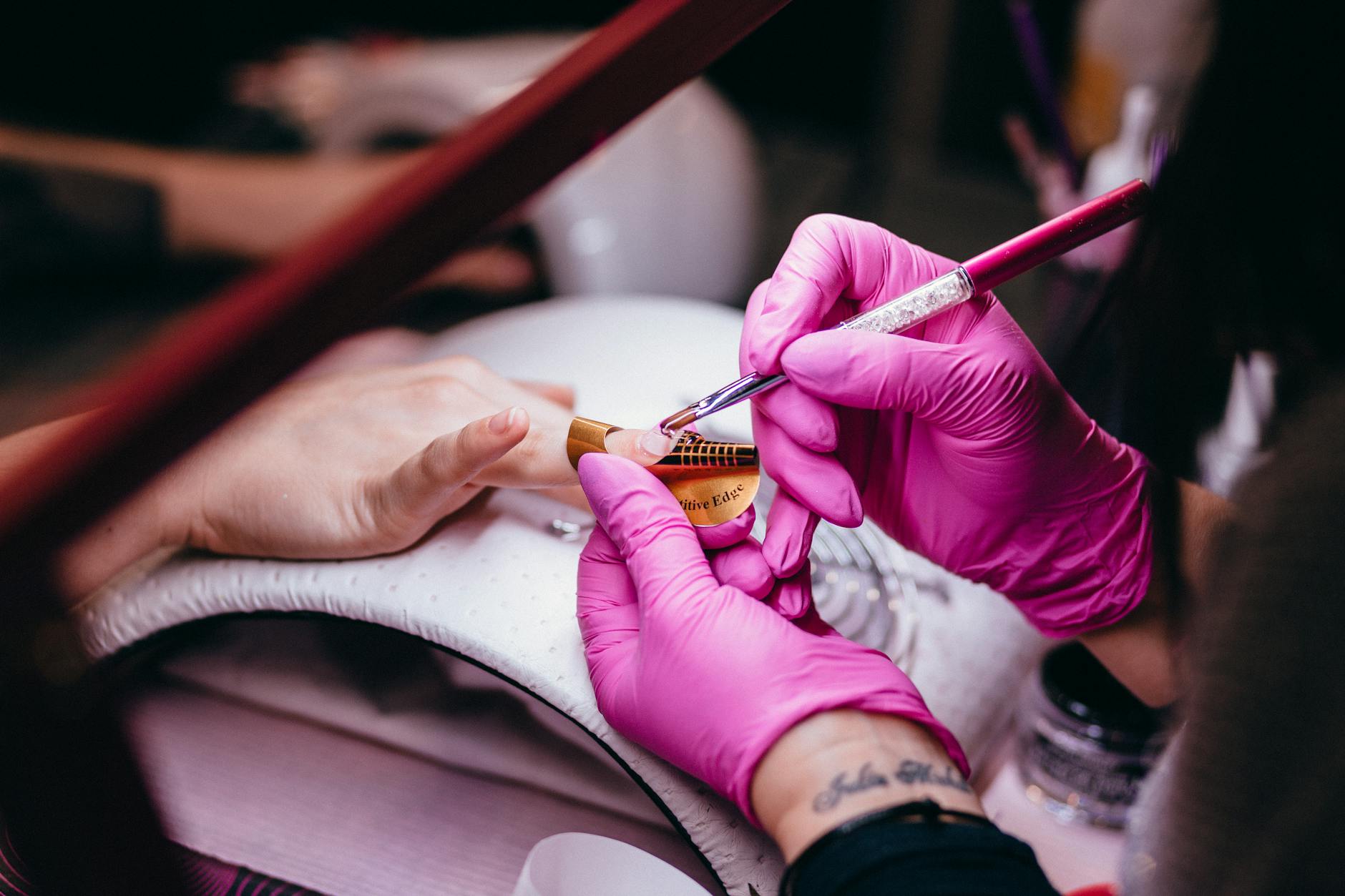 Getting your nails done is wonderful luxury. But going out to the salon every couple of weeks can certainly add up, especially if you've fallen in love with having polygel nails. That's why we've gathered up the best polygel nail kits on the market today. Read on to find a kit that you can bring home to give yourself the perfect manicure. Whether you're a beginner looking to go all-out or a seasoned expert who needs to add a few more gel extension tubes to your collection, there's a kit here that will make all your nail dreams come true.
Gel UV LED Nail Lamp with 3 Timers for Professional Nail Air by LKE
This lamp couldn't be easier to use.
Perfect for beginners, intermediates, or expert polygel nail users, this nail lamp will make your manicure a breeze. Use it for a fun and relaxing DIY girls night. Or pull it out anytime to save money on the salon.
Pros:
Great as a gift
Light weight and easy to use
Dries nail polish quickly for a professional effect
Cons:
Won't work with any regular nail polish that does not contain UV
Poly Gel Starter Kit with All-in-One French Manicure Kit for Nail Enhancement
Give yourself or a friend a quick manicure that will last for as long as four weeks.
New to the world of DIY nail care? Looking to save some money on those monthly trips to the salon? If the answer was yes to either of those questions, you're in luck. This kit contains everything you need to create elegant, professional-looking nail extensions in the blink of an eye.
Pros:
Lasts for up to a month
Toxin-free ingredients
Low odor is perfect for those with sensitivities
Cons:
A bit expensive, but long-lasting
Makartt Poly Nail Extension Gel Kit
Add some modern flair to your look with this nail extension set.
This beautiful nail extension kit comes with lovely nude gel. You can apply it yourself, use it at the salon, or give it to a friend as a special gift. The color is the perfect accent for any outfit — and it will last as long as a month.
Pros:
High quality
Flexible
Easy to apply
Cons:
Does not come with a gel base
Beetles Poly Extension Gel Nail Kit
Treat yourself with an all-inclusive nail kit.
If you prefer a classic palette, this nail kit will be perfect for you. Each shade will last for up to a month, and you can choose from bright white, romantic pinks, and trendy nudes. The gels are non-toxic and low-odor — and this kit even comes with a mini LED lamp and 48 different nail molds to help you craft the shape you're looking for.
Pros:
Excellent value
Comes with an LED lamp to dry your nails
Timeless shades
Cons:
Does not include slip solution
Poly Nail Enhancement Gel Kit with Clear Pink Builder Trial Set
Bring the salon to the comfort of your own home.
Most Professional Results
If you do your nails regularly, this kit will be a dream come true. It contains six tubes of nail extension gel for a manicure that will last for weeks. Mix and match to create trendy styles on your own nails or with a friend. Then finish it off with a nail file.
Pros:
Great color selections
Large quantity of gel
Includes a nail brush, spatula, and file
Cons:
Does not include a lamp or dehydrator
Frequently Asked Questions
Do I need a UV light for polygel nails?
You will need either an LED or UV lamp to dry out your polygel nails. If you're used to doing acrylics, this might be an adjustment for you. Keep in mind that polygels contain gel, which is why they can only dry under a UV (or LED) light.
What's the difference between acrylics and polygel nails?
Polygel is basically a combination of acrylic and gel, so it has some similarities to acrylics. However, the fragrance is less strong, making polygels a perfect choice for people with sensitivities to smell. Polygels are also less damaging to your nail bed than acrylics.
What are the benefits of polygel nails?
Polygel is extremely flexible and can be used to create a natural, yet aesthetically pleasing look. They have the durability of acrylic nails without the strong smell, and they are also generally better for your nails. Plus, they last much longer than a gel manicure.