The Best Pore Strips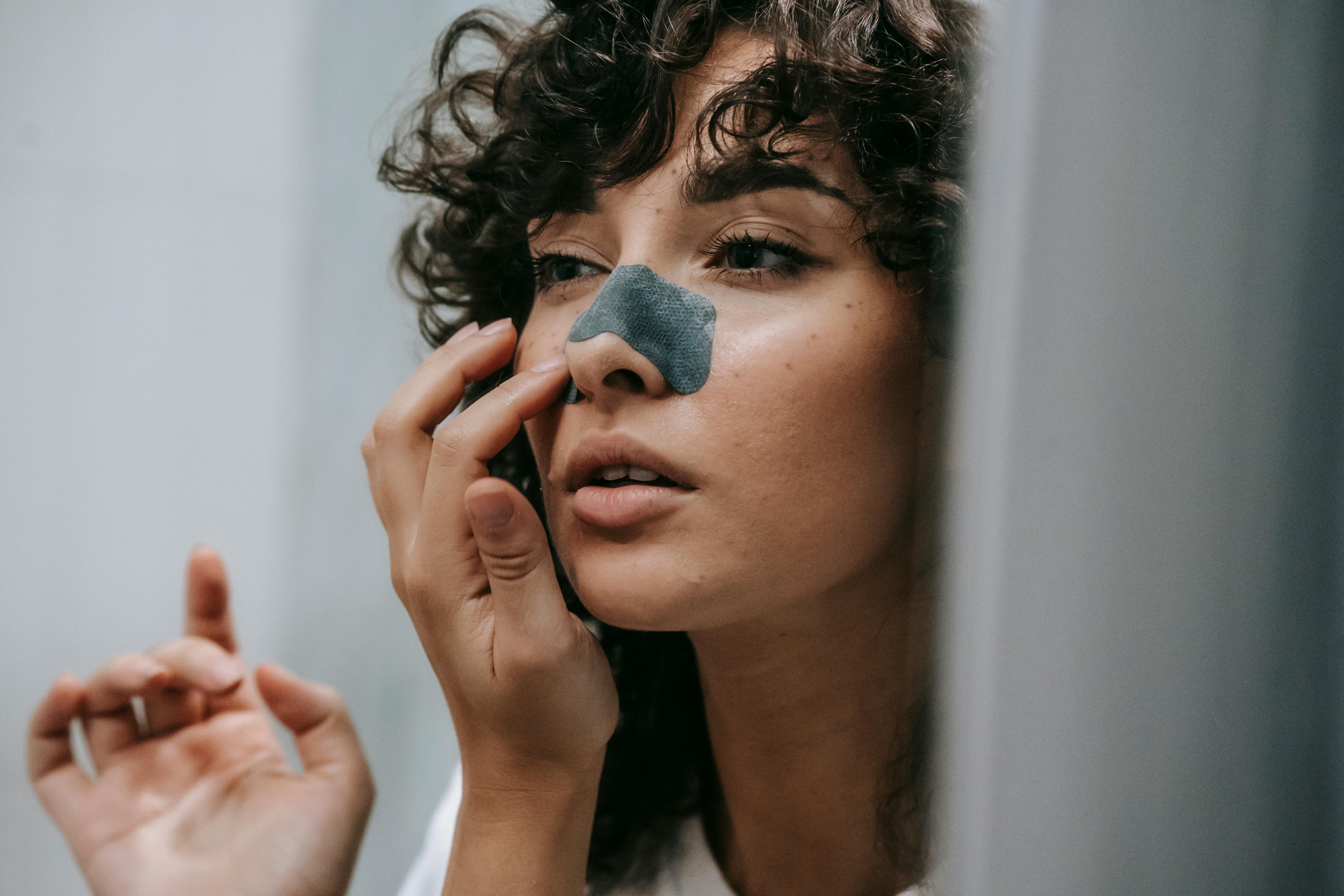 The days of sticky pore strips that leave nothing but stripped skin in their wake are long gone. Today's pore strips are more effective than ever and infused with good-for-you ingredients that can help reduce the appearance of pores. In other words, we've come a long way, baby. With the uncanny ability to pull dirt, oils, and other common skin complaints, pore strips keep your skin looking clean, clear, and blackhead-free. We've scoured the market to sort out the best from the rest and bring you in-depth reviews of our favorite options.
Bioré Original Deep Cleansing Pore Strips
These classic strips are back and better than ever.
Bioré continues to hold their spot as the fan-favorite in the world of pore strips — and for good reason. These strips feature a strong adhesive that allows you to apply them without bubbles or unwanted creases. When it comes time to peel away the strip, your skin remains intact while the gunk in your pores is swiftly extracted. Use these strips weekly for smoother, clearer-looking skin.
Pros:
These pore strips are likely gentle enough for easily inflamed skin. In fact, they work wonders on a variety of skincare types.
When combined with a steam bath before use, you can extract a larger amount of dirt from your pores.
Cons:
The formula has been updated, and these are some pretty tough strips. For best results, remove the strip slowly.
Shills Charcoal Peel Off Deep Cleansing Pore Strips
Using charcoal to purify your pores, these strips work wonders at creating a clean canvas.
Charcoal is excellent for purifying skin — when used properly, it can effectively clean skin, unclog pores, and slough off dead skin cells. So when we found these pore strips from Shills that use charcoal to rid pores of unwanted dirt and oils, we were hooked. Leaving your skin less irritated, red, or puffy, these charcoal strips help to keep our skin clear and smooth.
Pros:
As part of a regular extraction routine, these strips can help get rid of stubborn blackheads.
This all-natural formula is excellent for sensitive skin since it doesn't use any harsh ingredients, such as parabens, silicone, or alcohol.
Cons:
There is a trick to getting these strips to stick properly to your nose — use a damp towel or wet hands and press down on top of the strip.
Baglak Men Blackhead Pore Strips
These pore strips are the perfect way for the lads in your life to broaden their skincare horizons.
Listen up, men: if you've got blackheads, we've got the pore strip for you. Designed with men's skin in mind, these strips are for larger noses and larger areas. Using bamboo charcoal to cleanse deep into your pores, these strips also contain a drop of peppermint oil for that tingly, fresh feeling after each peel.
Pros:
Thanks to the extra-large size of these strips, we love them for foreheads, cheeks, and other areas that need a good pore cleansing.
Completely wetting your nose and the outer area of the strip before peeling makes for an incredibly effective stripping process.
Cons:
We're not fans of the scent on these strips, although it's not something that sticks around for very long.
Mererke_Pretty Lanbena Blackhead Mask Remover
These pore strips leave skin refreshed and clear using the gentle power of plants.
Using the power of plants to extract dead skin, dirt, and oil, Lanbena's mask strips work to cleanse, soothe, and purify the skin. Combining the soothing power of aloe vera and other gentle plant-based ingredients, each peel helps you reveal clearer, brighter skin. And although the nose does tend to be a problem area for blackheads, these strips are designed to be used anywhere you like.
Pros:
Best for sensitive, acne-prone skin, these strips work well at controlling pores all over your face.
Perhaps the best part about these strips is that they don't leave skin irritated after peeling — in fact, your skin will be silky smooth and moisturized with each use.
Cons:
Make sure to store in temperatures above 75°F or soak the container in warm water to liquefy the ingredients before use.
Bioré T-Zone Targeted Deep Cleansing Pore Strips
These strips keep your problem areas free of blackheads and oils.
Bioré's cleansing strips target your T-zone for removing deep blackheads, pesky peach fuzz, and unwanted oils. The result is clean, clear skin that's glowing and smooth — and not just on your nose. These will shrink the appearance of your pores, making your entire face appear brighter and clearer with each use. Specifically designed for combination skin, we can't get enough of this combo pack.
Pros:
With shapes designed to fit your T-zone, these strips will adhere well to hard-to-stick areas such as your chin and forehead.
Although your skin can look a little red and puffy after each use, these strips work really well with more sensitive skin.
Cons:
These strips work best for those with smaller pores. Those with larger, deeper blackheads might not see the same level of results.
Our Tips and Tricks
Want to use pore strips as part of your regular routine? Great idea — pores can quickly become dirty just from going about your day. Depending on your skin type and the season, it's best to create a skincare routine based on your very specific skincare needs. And remember — this can change depending on the time of the month, hormonal shifts, stress, diet, exercise, and so much more. Having said all that, a basic beauty routine should include a day and nighttime face wash, a scrub, mask, pore strips, and a variety of oils.
Frequently Asked Questions
How frequently should I use pore strips?
Although pore strips are relatively harmless in moderation, you can overdo them. This is especially if you have sensitive skin. Your best bet is to use pore strips once a week.
What exactly do pore strips remove?
Pore strips adhere to the dirt, oil, dead skin, and other impurities that have built up at the surface of your pores. This process reduces the look of pores but won't actually remove blackheads themselves. Those substances will build up again with time, but exfoliating regularly is a great way to keep that smooth look as long as possible.
About the Author
Why Trust Us
Since 2007, TotalBeauty has been committed to helping millions of people find the right makeup, skincare, and haircare products for their needs. Our experts know what works best for every face shape, skin type, hair type, and more. They are here to share that knowledge with everyone looking to upgrade their beauty routines or try something new.