5 Best Makeup Brush Sets for 2020 – Makeup Brush Set Reviews – Total Beauty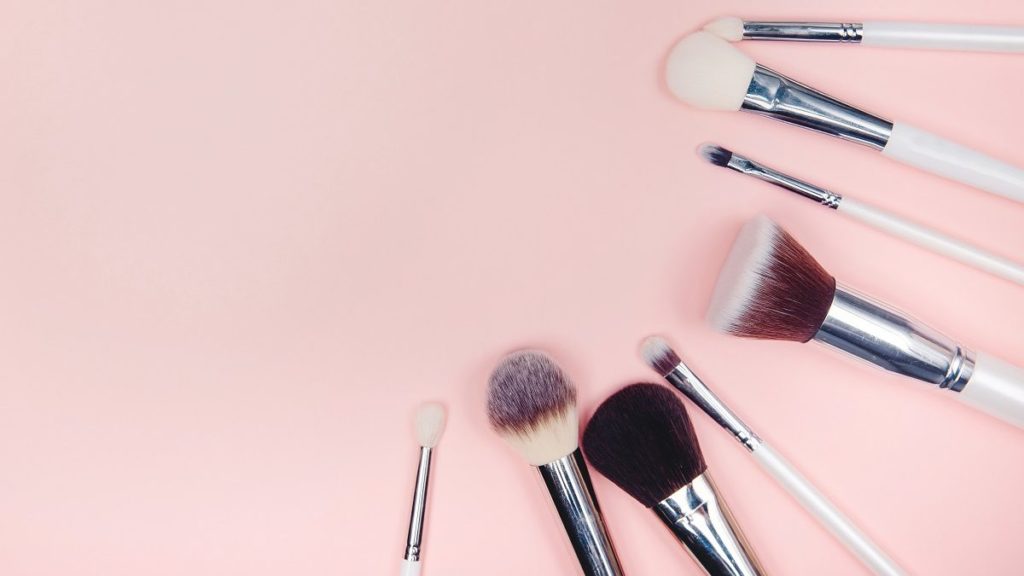 There is a makeup brush set out there for every need and every level of experience. A salon might have hundreds of brushes to apply makeup professionally, but consumer products are usually packaged with fewer than thirty. The number of tools you'll end up wanting and their quality and price are usually related to how long you've been applying your own makeup and how important a perfect finish is to you. At the same time, a few inexpensive choices can be just up your alley if you're a beginner. We've gone through the best makeup brush sets on the market to give you an idea of what they're all about.
Best Choice
The BS-MALL Premium Synthetic Makeup Brushes that are kabuki differ from regular tools in that they are designed to apply powdered makeup to the entire face and neck with a natural look.
Pros:
You can receive this fourteen-piece set of synthetic kabuki brushes in a variety of colors, the most popular shades being more expensive than the starter color of black with rose gold. The kabuki in this set are the large ones. Kabuki applicators are also denser than other powder brushes. They also work perfectly for applying liquid foundation. The other tools are for the eyes and lips. A mascara spoolie is included. The set comes with brief instructions on how to use each brush.
Cons:
These are not ideal for use with pressed powder–only loose powder and compacts like blush and bronzer. Due to the higher density, they are slightly more difficult to clean than non-Kabuki tools. They should be cleaned after each use, otherwise they tend to streak.
Best Cruelty-Free
The EcoTools Start the Day Beautifully Makeup Brush Set is constructed from recycled plant materials and taklon fibers.
Pros:
The EcoTools makeup brush sets come in a variety of options–two, three, and five applicators–all of which are soft enough to use on delicate skin. Some kits come with complimentary gifts of crystal jewelry and one has a travel case option all at great prices. These makeup brush sets are uncomplicated and perfect for those just looking to conceal flaws and add a glow to the face. Blotting paper is included in the travel kit to remove oil throughout the day. The package indicates each tool's intended use.
Cons:
We found the fibers of some of the brushes shed during the first few uses, after which they were okay. Some users feel the larger tools could be bigger, considering their intended use. In general, they are great for starting out, but not for professional use.
Best for Sensitive Skin
Like the BS-Mall fourteen-piece set listed above, the large tools here are also kabuki brushes, but the BESTOPE Makeup Brush Set Premium Synthetic contains sixteen total brushes.
Pros:
This set comes in two color options: black and pink. The two differences from the BS-Mall set are a fan and an eyebrow brush/comb. A user card is included so that you get the best out of the set if you choose these tools. They clean easily and are nicely angled. Most buyers agree that this is a good set for beginners or younger users. They hold up well under the stresses of cleaning and rinsing.
Cons:
These brushes could be softer. The user card is not accurate in its descriptions (the flat angle and the flat top brushes are the ones to use for foundation). They can be fragile, and on some, the glue connecting the handle to the foundation of the tool is visible. The angled eyeliner brush has no angle. The bristles are lightweight and bend unexpectedly.
Best Professional Set
The BS-MALL 18-Piece Synthetic Makeup Brush Set has a cheap price, but soft brushes that handle like more expensive professional options.
Pros:
This BS-MALL set is a non-kabuki kit of eighteen tools that comes with beautiful and long champagne-colored handles. Like the BS-Mall and BESPOKE sets, the bristles are nylon, not animal hair. The applicators in this kit include the multi-function brush, which has two different angles in one tool, and tapered, concealer, and mini-flame brushes. All eighteen pick up precise amounts of product, similar to mid-range tools.
Cons:
The set does not include usage instructions for each applicator. (The "mini-flame" is an under-eye concealer brush.) The new chemical scent of the product takes a while to go away. Some users complain that the heads pop off when washing, but that Krazy Glue takes care of the issue.
Best Price
The LEDeng Funfunman Makeup Brushes has ten pieces and some major differences that show that the manufacturer put a lot of thought into the product.
Pros:
By innovative, we don't mean the cute marine/mermaid design–although it goes beautifully in the bathroom. The construction of this kit's tools is great. The foundation applicator has shorter bristles for more control when applying. It also has three different varieties for applying concealer on the eye socket. Additionally, if you like contouring, there is also a nasal shadow brush to get into the corners of your nostrils perfectly. They are easy to clean and dry quickly.
Cons:
The tools are very lightweight and the hairs on the fan bend. Although cute, the handles are plain plastic with nothing in them to improve the quality or lend more weight. Because of the design, they can be a nice purchase for younger girls who are into mermaids and makeup.
What Really Matters
The Right Match
You will get the best results by making note of which tool is for which application and using your new brushes accordingly. Each was crafted to correctly fit the angles of your face in different areas, including the brows, forehead, and even the crease of your eyes. They don't always come labeled, so a quick way to remember what you have is to write the names on a piece of paper and line them up while applying your makeup.
Take a moment to Google the tools you will be using most frequently to see exactly how the it should be held to get different looks. Then, you'll be a makeup artist in no time!
Natural Versus Synthetic
Even though synthetic hairs are very close to natural fibers in feel and quality, there are still some things a natural brush will take care of better than a synthetic one. This is due to the structure of the actual hairs. When cross-sectioned, human and animal hairs have a core and a cuticle. The cuticle of natural hairs contains microscopic scales that are layered on top of each other. These scales are what make the essential difference between a real, natural brush and a synthetic one.
The structure and placement of the scales allow the tool to hold more product, whereas a synthetic applicator will always hold less. If you've noticed you have to scrape your eyeshadow palette to get good coverage on a synthetic brush, it's because of the tool itself. Natural makeup brush sets are more ideal for picking up powdery makeup and getting just the right amount onto your skin. With a synthetic makeup brush set, the process can be touch-and-go, quite literally.
High Value
In other ways, good synthetic hairs have been crafted to mimic natural hairs. Although made of polyester, nylon, or taklon, they are thinly tapered at the tip to mimic natural hairs and are softened so as not to irritate the skin.
If you're used to handling makeup tools, some of the less expensive synthetic versions might not meet your expectations. In this case, you can find brushes of superior quality and appearance in the mid-range, spend less than fifty dollars and still get a makeup brush set that is appropriate for an experienced user.
What's in Right Now?
Eco-friendly makeup tools are growing in popularity. Handles made of wood and recycled bamboo are better choices for the environment than those made up of plastic that end up killing marine life. Some handles are even crafted from recycled plastic bottles, for the conscientious makeup lover.
Prices
Expensive, $50 – $200. In this category are famous brands such as Jeffree Star, Sigma, Sephora, Bobbi Brown, and lesser-known brands that have risen in price after being endorsed by beauty influencers. Some natural brushes are in this category.
Mid-Range, $25 – $50. Lesser known synthetic brush brands that are well-crafted and appear luxurious and expensive are in this category. They usually come with an elegant container and are in sets of twenty or more.
Cheap, $5 – $25. These are synthetic and eco-friendly tools that typically come in packages of less than ten. They are perfect for beginners who want to get accustomed to using makeup brush sets.
FAQs
What is a reasonable price to pay for the best makeup brush set?
Let's face it, we all want something that looks chic and professional on our makeup stands. It just gives a luxurious and lovely feel to the whole makeup application process and makes us look forward to that time of day. You can spend less than fifty dollars on a beautiful mid-range makeup brush set that turns you into a celebrity each time you pick up a tool.
Keep in mind that mid-range applicators are generally good quality because these off-brands are trying to catch the eye of beauty influencers and move up the ranks in the makeup world. They are very keen to become stars. Therefore, a two hundred-dollar makeup brush set will probably not be a whole lot better than a fifty dollar one, unless it's one endorsed by your favorite beauty YouTuber.
Why would I need a makeup brush set with thirty different tools?
If you are an aspiring makeup artist, a pack of thirty might be beneficial for you. Learning all the different angles and curves of the face, the different types of makeup and their application and which tools are used for each is great for those who are learning to apply makeup professionally.
For most laymen, however, five to ten brushes are more than sufficient to get the job done, depending on how much makeup you use. If you prefer a more natural look, three or five tools might do it for you. If your routine is more detailed, try a pack of ten to fifteen.
How many brushes are used for each area of the face?
To theoretically split up a thirty-piece makeup brush set, there are three different sizes in a pack of that size that give overall powder coverage. Only one is essential. There's a foundation brush and two different sizes for blush, whereas only one is fine. There are four for the brows and lashes that include two different spoolies and two brow brushes with different angles. The majority of tools in a kit of thirty will be made to catch the various angles of the eyes: about eight separate ones that create different eyeliner looks and almost as many eyeshadow tools to cover the lids, under-lids, crease and brow by applying, smudging, and blending. Then there are those for concealer and the lips.
Did we get to thirty yet? An amateur won't need all these and can make-do with five and the handy little applicator pads, sponges, and tiny tools that come inside makeup compacts without the need for too many extras.
Which synthetic makeup brush kits mimic natural fibers?
Synthetic tools have really moved up in quality over the past several years. So, if you are dissatisfied with your current makeup brush set, go ahead and invest in something new. The superior quality of what's available might surprise you.
Most synthetic hairs today are laser-cut for precision and softness and most people cannot distinguish a difference in feel with their eyes closed. Natural brushes are more expensive because the materials cost more and the hairs must be sorted, cleaned, and handbound. Everything is done by machine with synthetic makeup brush sets.
If you really care about getting tools that are as close to natural as possible, look for those in the expensive range that have well-known names in the beauty world or have been endorsed by beauty influencers you trust.
Why Trust Us
Since 2007, TotalBeauty has been committed to helping millions of people find the right makeup, skincare, and haircare products for their needs. Our experts know what works best for every face shape, skin type, hair type, and more. They are here to share that knowledge with everyone looking to upgrade their beauty routines or try something new.