The Best Magnetic Lashes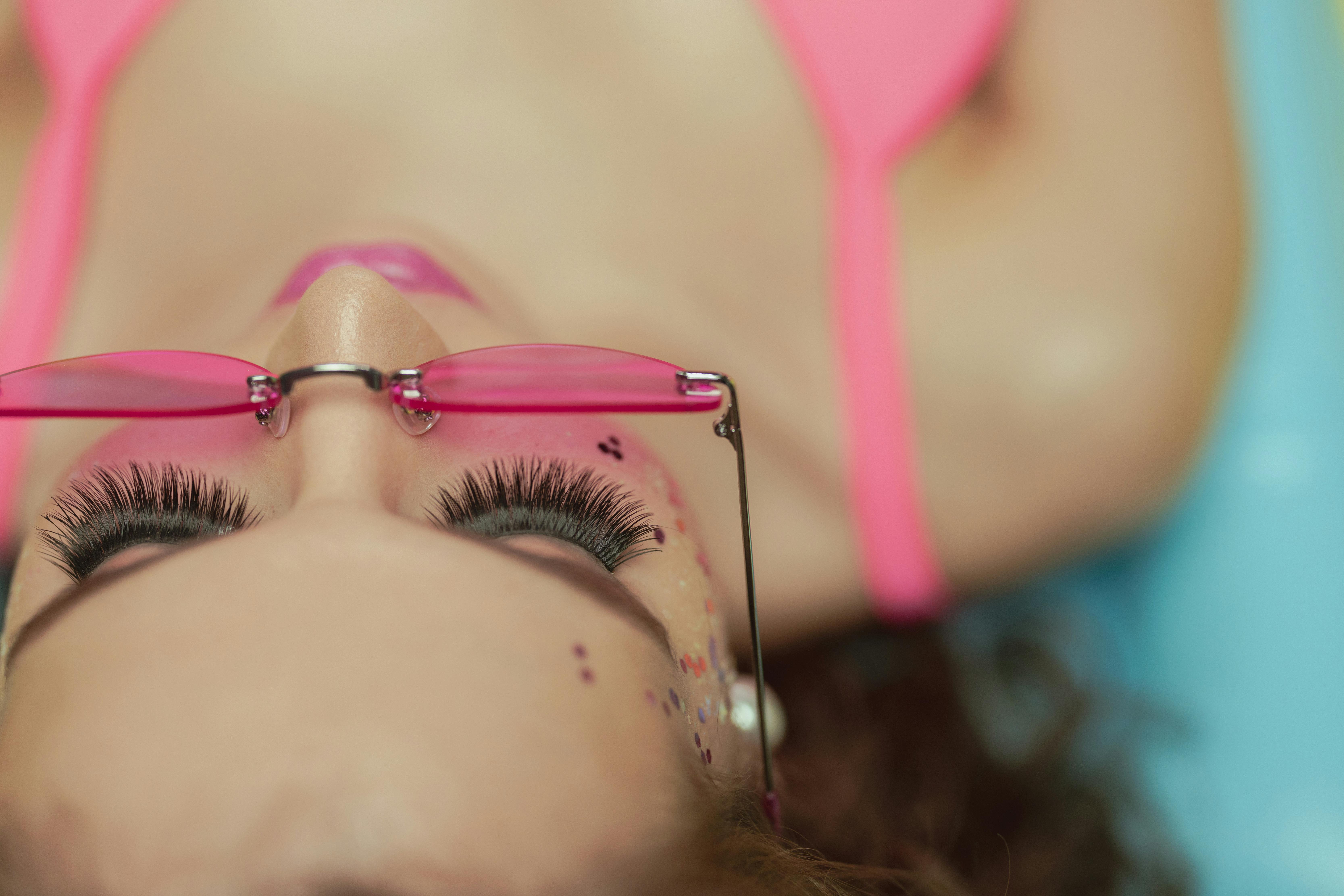 Some days your eyelashes need some extra oomph, and a simple swipe of mascara won't cut it. Magnetic lashes are one of the quickest fake lash options available, and they can add dramatic length and volume without damaging natural lashes. They have several small magnets on the band that stick to a special magnetic eyeliner, meaning you don't need to deal with sticky glue getting caught in your lashes or irritating your eyes. Just like their traditional counterparts, magnetic lashes are strong enough to keep your makeup game going strong all day or night. We've selected the best choices available so that you can find the perfect option for your beauty routine.
What to Look For
When deciding which magnetic lashes would make the cut, we looked for sets that are lightweight, come with helpful extras, and are made with fluffy, natural-looking lashes. Our overall favorite was the kit from Arishine because it includes several pairs of lashes in different styles as well as eyeliner and an applicator. Although the individual lashes are soft and wispy, their overall effect is pretty dramatic. If you prefer a more natural look, we'd recommend the lash kit from Veshely. The three sets are perfect for adding understated volume, and it comes with everything you need to apply your lashes. To learn more about all the best magnetic lashes on the market, keep reading our full reviews.
Arishine Magnetic Eyelashes with Eyeliner Kit
Get the lashes you want without any glue or smudges with the help of this kit.
Arishine's lashes are high-quality and easy to apply, making them a great choice whether you're a pro at putting on magnetic lashes or you're looking forward to trying them out. The kit includes a curved applicator so that you can get your lashes right where you want them, and once they're in place they'll stay. The magnetic eyeliner is waterproof so that it won't smudge, and you can even apply it on top of your regular eyeliner if you want a fun wing or cat-eye.
Pros:
Because these lashes are thin and lightweight, they're comfortable to wear for hours at a time.
The eyeliner is hypoallergenic, so this is a great option if eyelash glue irritates your eyes.
Cons:
These lashes run a bit long, so you might have to trim them to fit properly.
SevenCrown 3D Magnetic Eyelashes with Eyeliner Kit
Whether you're heading to the office or hitting the town, this large set includes the perfect lashes.
No matter where you want to wear lashes, SevenCrown's generous kit has you covered. The smaller, wispy styles are perfect when you give want to give your eyes a little boost, while the dramatic options will complete your look on a night out. The waterproof liner doesn't budge, so you can even wear your lashes to the gym or on a sweaty dance floor without worrying about them lifting or falling off.
Pros:
The lashes are very soft and thin, so they blend seamlessly with natural eyelashes.
Because the liner is so strong, these lashes should stay put for hours.
Cons:
The liner has a slightly metallic odor, which some people might find irritating.
Bileycha 3D Natural Magnetic Eyelashes
These fluffy lashes will amp up your look without weighing you down.
If you're not used to wearing falsies, the long fibers and magnet strips can feel oddly heavy on your lids. You won't have this problem with Bileycha's lashes, because the micro magnets and fluffy fibers are lightweight and delicate. The kit includes ten pairs of lashes in different styles as well as an applicator and two tubes of eyeliner, so it's a great way to experiment with a variety of looks.
Pros:
The liner comes off easily with makeup remover, so you won't be left with any pesky residue.
Because the bands are thin, it's easy to fit these lashes to the eyes.
Cons:
The liner takes a bit longer to dry than other brands.
Veshely Magnetic Eyelashes with Eyeliner Kit
These low-key lashes will make you red-carpet-ready every day.
While dramatic lashes are always fun, Veshely's magnetic lashes are ideal if you want a more understated look day-to-day. The lashes are wispy and not clustered, so they add volume and length without looking fake. They're soft and comfortable, and the thin band is easy to tuck against your lash line so that it doesn't show.
Pros:
Each lash is backed with five magnets to ensure the perfect fit and all-day hold.
The eyeliner only takes one minute to dry, so these are great if you're getting ready in a rush.
Cons:
The eyeliner can be a bit stubborn, so make sure you have a good oil-based makeup remover on hand.
Glamnetic Magnetic Eyelashes
Simplify your shopping routine with these lashes that can last for up to forty wears.
If you're looking for lashes that are comfortable and durable enough to wear every day, Glamnetic's faux mink sets are an excellent option. They're made out of high-quality synthetic fibers attached to a sturdy band, meaning that you're able to reuse them up to forty times before they start looking the worse for wear. They carry lashes for different eye shapes, and each lash is backed with six strong magnets to ensure the perfect fit.
Pros:
These lashes are designed to fit all eye shapes, including hooded eyes and monolids.
The reusable carrying case keeps your lashes from getting lost and helps them keep their shape in between uses.
Cons:
The magnetic liner must be purchased separately, but a single tube contains enough liner for about 90 applications.
Frequently Asked Questions
Are magnetic lashes hard to use?
Just like all false eyelashes, magnetic lashes have a bit of a learning curve. The trickiest part may be applying the magnetic eyeliner, especially if you don't use liquid eyeliner very often. However, unlike glue-on lashes, it's very easy to adjust your lashes after you've put them on. Because they're so forgiving, many people find them easier to use than traditional glue-on lashes.
Can I reuse magnetic lashes?
As long as you treat your lashes gently and clean them in between wears, you should be able to use them many times. Sets with thin bands and synthetic lashes should last for about eight to ten wears, while stronger options made from mink or high-quality faux mink can last for up to forty uses. Once the lashes lose their curl or the magnets become detached, they'll stop sticking as well and it'll be time for a new pair.
About the Author
Why Trust Us
Since 2007, TotalBeauty has been committed to helping millions of people find the right makeup, skincare, and haircare products for their needs. Our experts know what works best for every face shape, skin type, hair type, and more. They are here to share that knowledge with everyone looking to upgrade their beauty routines or try something new.