The Best Lipsticks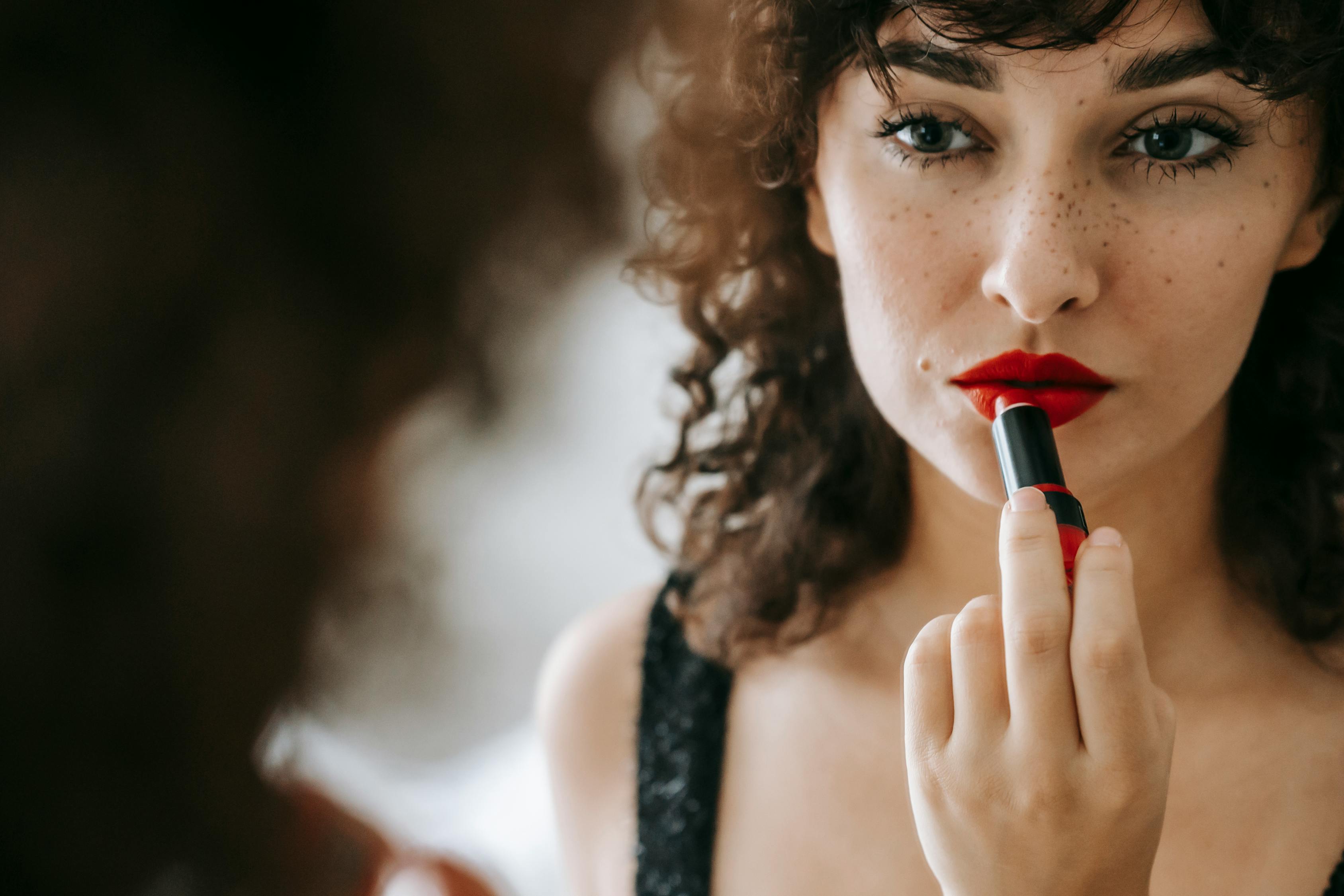 Lipstick is one of those magical tools that can instantly change how you feel. One swipe of red lipstick, and you feel ready to take on anything the world may throw at you. One application of light pink, and you suddenly feel put together for a night out. The power of lipstick is quite amazing, and even if you don't consider yourself a lipstick person, you need at least one good lipstick in your collection to channel that inner goddess. A good lipstick is a staple, but finding the best one isn't always easy. That's why we challenged ourselves to do this for you. We went on a hunt to find the best lipsticks by considering three important things: How well does the color show? How long does it last? Is the formula liquid or solid? Our favorite lipstick was the L'Oreal Paris Colour Riche Lipcolour, as it's a classic that delivers consistently even, long-wearing application. However, it is solid and that may not be the best option for everyone, so another favorite of ours was the Stay All Day Liquid Lipstick from Stila. Read on to learn about all of our top picks.
L'Oreal Paris Colour Riche Lipcolour
This lipstick is a tried and true favorite for a reason.
It seems that every color of the rainbow and every variety of chemical makeup exists in the lipstick world, which can make it hard to choose. That's why we love this classic pick from L'Oreal Paris. The Colour Riche Lipcolour has been around for years and is known and trusted by women worldwide. It comes in over 40 different colors, so you can choose the one(s) that work best for you in any situation. It is enhanced with nourishing ingredients to keep your luscious lips looking luscious.
Pros:
We love that this lipstick goes on smoothly and feels great on the lips.
The texture of this lipstick is glossy and feels like a moisturizer.
The color range ensures that you can find what works best for your skin tone.
Cons:
The color coverage could be stronger.
NYX Professional Makeup Shout Loud Satin Lipstick
Enjoy a good look and hydration at the same time.
We're going to put it bluntly: lipstick looks terrible if your lips are dry. It chunks up, shows your peeling lips, makes a mess of your makeup – it just doesn't do you any favors. Thankfully, this lipstick from NYX Professional Makeup provides your lips with the ultimate hydration so that you can apply your lipstick and have it look and feel good. That's thanks to the mango and shea butter that exist in the lipstick. All you need is one swipe of this satin-finish stunner to keep your lips looking and feeling their best.
Pros:
The lipstick stays where you put it, so there is no need for a lipliner.
We think this lipstick would work well with a lip brush for super-precise color control.
The color saturation is strong, so you don't need much of the product to get the results you want.
Cons:
The color doesn't last as long as we hoped.
Wet n Wild Mega Last High-Shine Lip Color
Get two gorgeous colors for a great price.
This lipstick set from Wet n Wild gives you two different colors to play around with, both of which we think you'll love. They are both high-shine lipsticks, which means you get the color of a standard lipstick but the shine of a lipgloss. It's almost like a two-for-one deal. The color on these is buildable, so you can choose the level of saturation you want simply by applying more or less. The shine in this product is brought to you by murumuru butter, mango butter, sunflower oil, and watermelon seed oil. The ingredients in these lipsticks are cruelty-free, gluten-free, and fragrance-free.
Pros:
The consistency of these lipsticks is creamy yet glossy.
The red from this collection is more on the sheer side and not too bright.
We appreciate that lips feel soft and moisturized after application.
Cons:
The lipstick tube could be sturdier.
Stila Stay All Day Liquid Lipstick
The liquid formula makes this pick an easy option that looks as good as it feels.
Lipstick can be intimidating because the application is difficult, and it can feel like there is no room for error. That is not the case with this Stay All Day Liquid Lipstick from Stila. This lipstick provides an easy application with the wand, and the liquid makes it feel more manageable. The coverage on this is full, and you can expect the color to be as bold as you want it to be. And, as the name suggests, this lipstick will keep your lips looking fabulous for up to a whopping 12 hours.
Pros:
There is no need for reapplication unless you decide to eat.
The wand allows for precise and smooth application.
We think this pick works great for both day and night.
Cons:
The price is higher than other lipstick options.
NYX Professional Makeup Soft Matte Lip Cream
For a matte that won't leave you high and dry, check out this lovely liquid lipstick.
Sometimes matte lipstick can make lips look and feel dry, but that is not the case with this matte lip cream from NYX Professional Makeup. The creaminess of the product ensures that it goes on smoothly and stays looking smooth throughout the day. This is more like a lip stain than a lipstick in the sense that you can apply it to the center of your lips and then blend it out with your finger or a brush for that stained look. This product is cruelty-free and isn't tested on any animals, so you can feel good wearing it too.
Pros:
The lipstick is pigmented enough that you can put on just one coat to cover your natural lip color.
We like that the formula is moisturizing without being too shiny.
It takes a bit for the lipstick to dry, which allows you time to touch up if you have made any mistakes in your application.
Cons:
The lipstick does not hold as long as we hoped it would.
Frequently Asked Questions
How many different types of lipstick are there?
You can put virtually all lipsticks in one of the five following categories: sheer, cream, gloss, matte, and satin. They all differ slightly from each other but are all part of the lipstick family. Some last longer than others, while others are meant for shorter-term wear. Some provide sparkle and shine, while others are meant for a more muted look.
What is the best way to prep for lipstick application?
It varies depending on the type of lipstick you're putting on. Generally speaking, you want to apply a light layer of lip balm before applying your lipstick. This helps to hydrate your lips so that the lipstick goes on more evenly without drying out your pout.
How long have women been wearing lipstick?
There is evidence that ancient Mesopotamians wore lipstick made from semi-precious jewels. Cleopatra is also said to have used a mixture of crushed beetles and ants that made a red stain for her lips.
About the Author
Why Trust Us
Since 2007, TotalBeauty has been committed to helping millions of people find the right makeup, skincare, and haircare products for their needs. Our experts know what works best for every face shape, skin type, hair type, and more. They are here to share that knowledge with everyone looking to upgrade their beauty routines or try something new.