The Best Human Hair Wig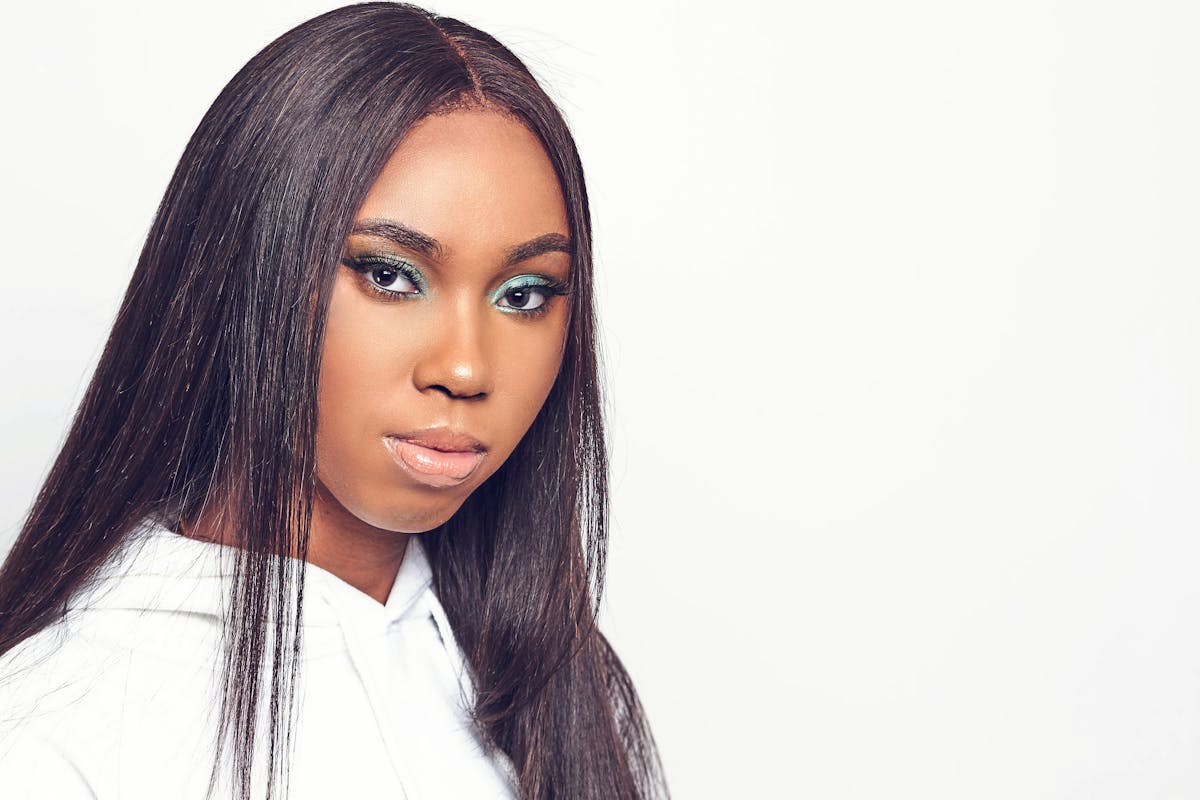 Wigs are an easy way to experiment with different hairstyles and textures without committing to any one look. Human hair wigs are a high-quality option, and they look more natural than their synthetic counterparts. They can also be styled just like you would style your own hair, so you can play around with curls, ponytails, braids, and more. Shopping for a wig online can be difficult, but we've researched all the best options so that you can find a style you love.
What to Look For
We looked for human hair wigs that excelled in three main categories: durability, thickness, and comfort. Our top choice was IUPin's body wave wig, which boasts 150% density along with three combs and an adjustable strap for the perfect fit. While this wig has impressive length, it's not ideal if you want to try out a shorter style. We loved the sleek bob wig from Mimore as a short option, and it has a lace front and baby hairs so that it blends in seamlessly with your forehead. To learn more about all the best human hair wigs available, keep reading our complete reviews.
IUPin Body Wave Lace Front Wig
Create the exact look you want with this wavy wig as a base.
If you're never satisfied with the same hairstyle for long, IUPin's body wave wig is a super customizable option. You can part it into a free part, middle part, or side part depending on your preference, and you can toss it up into a ponytail or braids. The virgin hair also takes bleach and heat well, so you can change up the color and curl or straighten your wig to your heart's content.
Pros:
The pre-plucked hairline gives this wig a natural look.
This wig can last for around a year with proper care and styling, even if you're wearing it regularly.
Cons:
The lace front is medium brown rather than transparent, so it might be hard to blend with makeup if your skin tone is lighter.
Yuzhou Grace Deep Wave Frontal Wig
Luscious waves make this wig a glamorous choice.
Maintaining curls takes a lot of work, but this wig from Yuzhou Grace lets you show off beautiful waves even if your natural hair is in a protective style. The 150% density hair looks healthy and full, and you can part the wig wherever you'd like. Even though the hair is thick, the breathable lace keeps your head cool so that you'll be comfortable.
Pros:
There are several different lengths available, so you can pick whichever one best suits your favorite hairstyles.
The transparent lace front blends in well with all skin tones and covers easily with foundation.
Cons:
This wig is a bit pricier than other options, especially if you choose a longer style.
Hermosa Deep Wave Transparent Lace Front Wigs
Get a natural look with this lace front wig.
Wearing a lace front wig is the best way to achieve a natural-looking hairstyle, and Hermosa's deep wave wig will give you enviously long, full hair. The lace front is pre-plucked and complete with baby hairs, so it blends seamlessly into the forehead and provides a cute hairline. You can leave the baby hairs wispy or lay your edges for a more dramatic look.
Pros:
Each hair is well-secured, so you don't need to worry about your wig shedding.
The interior cap has four combs and an adjustable strap, so it fits most head sizes.
Cons:
These wigs tend to run a bit shorter than advertised, so you might want to go one style longer.
Lzlefho Wig with Bangs
Get enviable bangs in seconds by wearing this sleek wig.
Bangs are irresistibly stylish, but hair salon horror stories might discourage even the bravest women from getting them. Lzlefho's wig with bangs lets you try out the look without the commitment, and you won't ever need to suffer through the dreaded growing-out period. The hair is sleek and silky, and you can style the bangs into a blunt cut or softly curled wisps.
Pros:
Although the wig comes straight, you can easily curl the hair if you'd like a fuller look.
The hair is very soft and doesn't knot up or tangle.
Cons:
This wig is styled so that it doesn't have a part, which might not be your preference.
Mimore Straight Bob Wig
This cute wig lets you wear a bob without the commitment.
If you've always wanted to try short hair but didn't want to go through with the big chop, Mimore's bobbed wig gives you the best of both worlds. You can select a short style that goes just past your jaw, or a longer wig that grazes your collarbones. The virgin hair takes bleach well if you want a honey blonde or bright platinum wig, and the lace front is easy to cover with makeup.
Pros:
The hair is very soft and full, and even though the wig is sleek, it still has body.
This wig is easy to install, and the hooks in the back will help you tighten it for the perfect fit.
Cons:
This wig is designed so that you can only part it in the middle.
Frequently Asked Questions
How do I care for a human hair wig?
To keep your wig in tip-top shape, wash and condition it every six to eight wears. Wash it gently with cool water and shampoo for color-treated hair, then rinse, condition, and rinse again before letting it dry on a wig stand. Once it's dry, you can style your wig to your liking. When storing a styled wig, keep it on a mannequin head or canvas block so that it keeps its shape.
Is human hair better than synthetic hair for wigs?
Synthetic hair and human hair have different advantages when used for wigs, and the better choice depends on your personal needs and preferences. Synthetic hair is more durable and holds its style permanently, but you can't use heat styling tools on them and inexpensive options can look very shiny. Human hair wigs are more expensive, but they look more natural and you can color and style them exactly how you want.
About the Author
Why Trust Us
Since 2007, TotalBeauty has been committed to helping millions of people find the right makeup, skincare, and haircare products for their needs. Our experts know what works best for every face shape, skin type, hair type, and more. They are here to share that knowledge with everyone looking to upgrade their beauty routines or try something new.