The Best Hair Colors for Beautiful Locks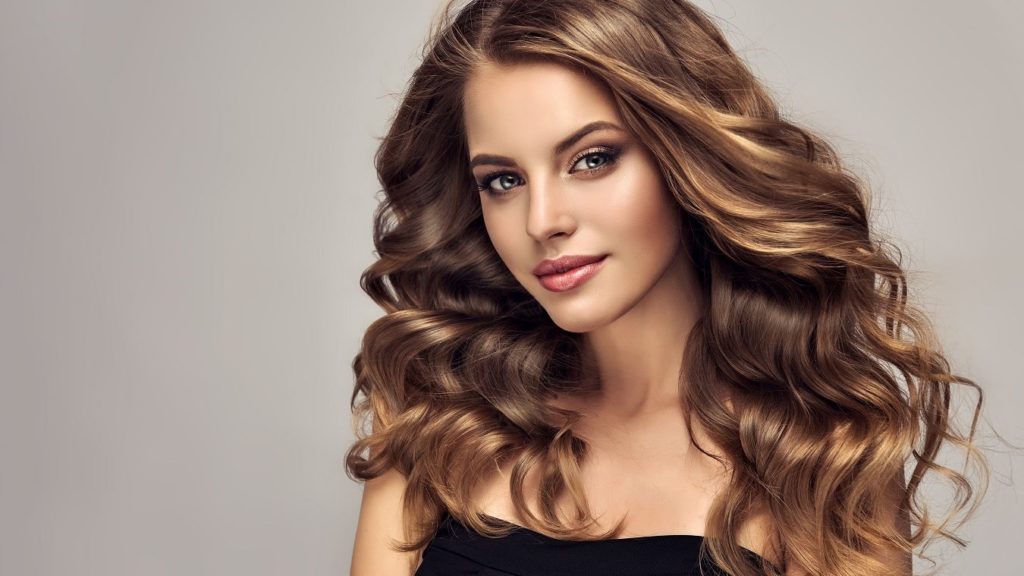 Whether you're looking for a major or minor change to your appearance, hair color products can help. With the large variety of colors and brands available, you have the freedom to experiment with a wide range of shades and styles. From playful platinum to striking brunette, your hair color can say a lot about who you are. To help you with your search for the perfect color brand, we have compiled a list of the very best hair color products on the market today.
Garnier Nutrisse Nourishing Color Creme
If you have damaged hair or a sensitive scalp but want a permanent hair color, this ammonia-free creme is an excellent choice.
Pros:
This color is good for your hair in more ways than one. A lot of people assume that if a cosmetic product is easy on your hair or skin, it's because it doesn't work as well. With this one from Garnier Nutrisse, that couldn't be further from the truth. Each box offers permanent coverage for both regular and gray hair but is enriched with plant-based extracts like avocado and olive oil rather than ammonia or parabens. In addition to having dozens of colors to choose from, you can also choose to buy multi-count packs in bulk so that it's cheaper per unit.
Cons:
You'll need to leave this hair color on for the maximum recommended amount of time. If not, the color doesn't last as long and will fade faster. The last thing you want is to reapply in a month, so follow the instructions carefully.
Arctic Fox Vegan Semi-Permanent Hair Color Dye
If the well-being of animals is at the forefront of your moral compass, here's your pick.
Pros:
Ever heard someone say that you have to suffer for beauty? Whether or not that's true, what that person probably didn't mention is that animals don't have to suffer for our beauty. Rather than opting for products that cause direct harm to our animal friends, this one proves that you can be beautiful without anyone having to suffer. Choose from a wide variety of colors, all created with gentle formulas to ensure that the dyeing process is both easy and healthy.
Cons:
It doesn't come with an applicator brush or any equipment to apply it, so you'll need to supply that yourself.
L'Oreal Paris Excellence Crème
L'Oreal Paris Excellence Crème offers superior permanent coverage while working to nourish and protect your hair from the roots to the tips.
Pros:
L'Oreal Paris Excellence Crème provides excellent gray coverage and vibrant tones. We're especially impressed with the crème formula because it doesn't drip like other boxed colors. The crème is easy to use, but it also works to protect your hair in three different ways — by replenishing, sealing, and conditioning. The pre-color, infused with Ceramide, and the crème, rich in Pro-Keratine Complex, both contribute to that triple protection system. The color selection is expansive, giving you ample choice in what hue you opt for. If you're looking for something easy to use that offers excellent coverage and protects your hair, this is undoubtedly one of the best on the market.
Cons:
If you have lighter hair and leave this product on for the recommended time, the result can be darker than initially desired. With light hair, it's never a bad idea to shorten the processing time by about five minutes.
Garnier Olia Ammonia-Free Brilliant Color
Aside from the pungent smell ammonia brings with it, it also isn't the best for your scalp. This ammonia-free option is gentler, and it works just as well.
Pros:
For many of us, after years and years of wear and abuse, our hair can start to look a little dull. Coloring doesn't help the matter, either — especially when the formulations we use contain harsh chemicals like ammonia. Rich and oils and free from ammonia, this one from Garnier checks all the boxes. Whether you're intent on using it as a permanent dye, touch up, or to complement your natural hair color, this one will do it, and it'll smell good all the while. Most importantly, it'll do the job gently.
Cons:
If you're sensitive to fragrances, you may want to avoid this one.
L'Oreal Paris Magic Root Rescue
When you need a touch-up between colorings, this one offers the perfect solution.
Pros:
When you're in-between full-head color, your roots will show, and you may need a quick and easy dye to solve the temporary problem. This one from L'Oreal Paris offers exactly that. It's a gel-based formula that you apply by utilizing the quick-precision brush applicator. It's wildly easy to use, it dries quickly, and it leaves no residue so you can start styling immediately. Many women love it because it not only covers grays, but it also helps matte-ify the hair between washes, a lot like a dry shampoo might. We love it because it can also be used to try out new colors.
Cons:
The formulation is ammonia-based, so if you're sensitive to that (or if you can't stand the smell), you might want to look elsewhere. Also, no conditioner is included with this one.
Frequently Asked Questions
A lot of permanent color boxes say that I need to have clean, unwashed hair. Why?
What this suggestion means is that you shouldn't get out of the shower, dry your hair, and then immediately start applying color. The reason for this is when you wash your hair, you strip it of the natural oils. For people with sensitive scalps, especially, it's one less layer of protection against harsh chemicals. That's why it's essential to look at the ingredients in your hair color. If you don't have a sensitive scalp and are using a plant-based dye, you are probably going to be fine if you apply color shortly after a shower. Your hair must be clean. If you have hairspray, pomade, or any other products in your hair, it can affect the dye negatively and cause patchy areas.
What if I can't find the hair color I want in the brand I want?
First, we suggest looking online to see if the color you like is available through the official website. If not, check the website or hair color box. Many boxed colors can be mixed to create the perfect shade. Mixing colors is especially helpful for people who want certain undertones like strawberry-blond or coppery brown. It may take a little trial and error to get the exact shade, but it's worth it to get the color that is unique to you.
Can I dye my hair if it's been damaged by bleaching?
The short answer: it depends. The long answer is a little more complicated. If your hair isn't damaged to the point of it breaking off, you are probably still okay to use a natural hair dye that has very few harsh chemicals. Check the ingredients and stay away from ammonia and peroxide. Instead, opt for Keratin, collagen, and plant or seed extracts that will nourish and condition while dying your hair.
How often can I dye my hair?
Read the specific instructions on the box or manufacturers' website, but the general rule is about six weeks. Most good permanent dyes last for about eight weeks before the roots become noticeable, so six weeks should cover it. If you're using temporary hair color, use it as often as you'd like. As long as you wash it out at the end of the day, you'll keep your hair healthy and vibrant.
Why Trust Us
Since 2007, TotalBeauty has been committed to helping millions of people find the right makeup, skincare, and haircare products for their needs. Our experts know what works best for every face shape, skin type, hair type, and more. They are here to share that knowledge with everyone looking to upgrade their beauty routines or try something new.