5 Best Face Serums for 2020 – Curly Hair Product Reviews – Total Beauty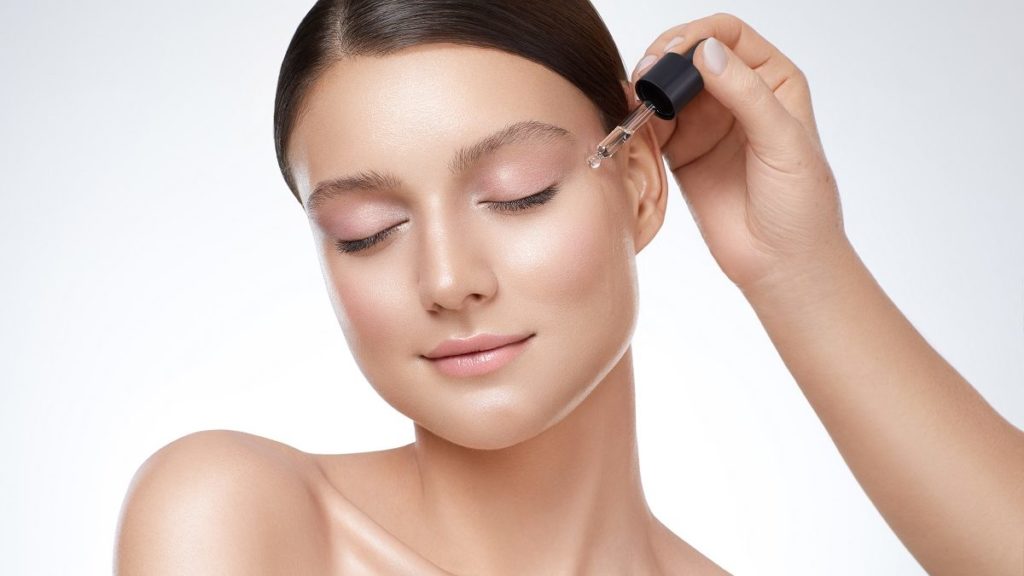 A face serum is a beauty staple. But with so many on the market, which one do you choose? The face is one of the most visible parts of your body and is most exposed to the elements. Understandably, you will want to take care of it with a face serum that moisturizes and prevents or reverses the visible signs of aging, including fine lines and wrinkles. Our guide to the best face serum will help you choose the product that best suits your skin type, skincare routine, and budget.
Best Choice
Deeply moisturizing, this organic hyaluronic acid serum by Cosmedica nourishes the skin to improve the texture and give a healthy glow. It reduces signs of aging, including fine lines, dark spots, and
Pros:
This pure, organic hyaluronic acid serum from Cosmedica intensely moisturizes the face to smooth the texture of your skin and help it look brighter once more. It has anti-aging properties to reduce the appearance of lines and wrinkles and helps to make skin look plumper. Despite its long ingredients list, it is a gentle serum suitable for sensitive skin and does not contain oils, parabens, or dyes. This vegan serum helps to improve the glow of your skin, giving it a youthful appearance.
Cons:
This serum from Cosmedica is scent-free, meaning that you will not be left with a pleasant scent after using it. If you prefer a product with a pleasing smell, you may prefer to try a scented serum or choose to use your preferred scented moisturizer afterward.
Best Natural Serum
Vitamin C Serum by LilyAna contains a combination of plant-based and therapeutic ingredients to improve the health of your skin. With Vitamins C and E, aloe, and jojoba oils, it gently slows signs of
Pros:
Vitamin C Serum by LilyAna Naturals is a high potency anti-aging serum that boosts collagen and improves overall appearance by smoothing the skin and improving its clarity. It also contains vitamin E, which is known to promote dermatological health, helping with hyperpigmentation, fine lines, and any facial scarring. This serum is safe to use around the eyes for reducing dark circles. It doesn't leave an oily residue and is vegan-friendly and cruelty-free.
Cons:
The serum is dispensed onto the skin using a dropper, which is attached to the underside of the lid. It can be a little awkward to use the dropper at first and may take some practice.
Best With Vitamin C
With a combination of vitamins and hyaluronic acid, InstaNatural rejuvenates skin to make it look healthier and younger. It also helps clear blocked pores for clearer, spot-free skin that glows.
Pros:
InstaNatural Vitamin C serum contains hyaluronic acid and vitamin C, which works in combination to moisturize and reduce discoloration, hyperpigmentation, and spots. The hyaluronic acid deeply nourishes dehydrated skin cells, while vitamin C aids collagen synthesis and offers protection against environmental factors, including UV sunlight. Its anti-aging properties include lightening dark circles, reducing eye bags, and puffiness beneath the eyes. The signs of fine lines and wrinkles are prevented.
Cons:
As you might expect with a serum that contains vitamin C, InstaNatural has a citrus scent that is light and fresh. If you prefer an unscented serum or do not like citrus scent to your serum, then the smellmight put you off this product.
Best for Aging Skin
With a blend of botanical ingredients and vitamins to promote long term dermatological health, TruSkin serum penetrates deep into the skin to reduce signs of aging and keep your skin well hydrated.
Pros:
This vitamin C age defense serum by TruSkin contains a combination of vitamin C, retinol, and botanical hyaluronic acid. It moisturizes deeply to keep skin looking youthful and reverses the signs of sun damage. The serum is also gentle on all skin types and can easily be used under your favorite moisturizer with minimal change to your skincare routine. The pink grapefruit essential oil gives it a pleasing aroma.
Cons:
Although this serum can be used on all skin types, we did find that it left our skin feeling tight and a little bit dry. However, if you apply a moisturizer after the serum, then this tightness goes away.
For All Skin Types
Containing collagen peptides, Olay Regenerist is suitable for all skin types and can reverse the visible signs of aging, including wrinkles. It is deeply moisturizing and does not block pores.
Pros:
Olay Regenerist micro-sculpting serum leaves skin feeling more hydrated from day one and reduces wrinkles within two weeks. It delivers moisture up to ten layers deep within the skin, creating a radiant, glowing complexion. It is suitable for dry, normal, or oily skin and does not cause spots or outbreaks. The serum also contains collagen peptides to hydrate the skin and to give a firmer, plumper look, and feel.
Cons:
It can be a little tricky to apply makeup after using this serum as it takes quite a while to dry thoroughly. . If you are often in a rush with your skincare routine, then this product may not suit you. However, if you have time to wait after applying the serum, you won't find your makeup is affected.
What Really Matters
Vitamins and Natural Ingredients
We see a growing trend in the use of serums with ethically sourced, natural ingredients. Vitamin C is known to have a role in synthesizing collagen within the skin and offers some protection against UV sun damage. Vitamin E is a powerful antioxidant that also helps to protect the skin against the sun's rays and protects against damage from free radicals. Vitamin B3 improves skin tone, reduces the appearance of fine lines and wrinkles, and helps with the presence of large pores. With naturally sourced vitamins shown to be so beneficial in dermatological health, it's no surprise that many of us want to look for products that contain natural or organic ingredients that will improve both our health and appearance, without any nasty side effects.
Anti-Aging Properties
If you are considering using a face serum, you may want one that specifically offers anti-aging properties. Many face serums help to reduce the appearance of the signs of aging, such as hyperpigmentation, fine lines, or wrinkles. The ingredients contained within serums aim to deeply moisturize the cells within the skin, giving healthier skin that glows and has a youthful appearance. A serum with collagen-boosting properties will help reduce the appearance of wrinkles, taking years off your visible skin age. Well-hydrated skin is healthier skin, and as with many other aspects of physical health, a healthier body will appear younger. Choosing a face serum that works specifically to reverse the signs of aging can leave you with fewer age spots and smoother skin with a more even tone. Reversing the signs of aging can restore confidence and help you feel better about your appearance.
Avoiding Breakouts
When you select a face serum, you want to know that it will improve the overall health and appearance of your face. The last thing you want to put up with is unexpected spots, acne or breakouts. Not only can these make you feel self-conscious, but the affected areas can be painful, too. Spots and acne are caused by the natural oils beneath the skin, getting trapped within the skin's pores. Adding more oil to the skin in the form of serum can result in an eruption of spots. Non-comedogenic serums tend to contain less oil (or no oils) to reduce the risk of pores becoming blocked or clogged. They may feel lighter or less greasy and should not cause any additional spots. It is helpful to ensure that other skincare products that you use, such as moisturizers, are also non-greasy or non-comedogenic to help reduce your risk of spots.
What's In Right Now?
We all lead busy lives, so it's hard to find time within our schedules for an extensive skincare routine. When you use a serum, you want something that will fit into your lifestyle with minimal fuss and effort. It is, therefore, important that the serum has an easy method for application, such as a pipette or pump, and is easily applied to the skin smoothly, evenly, and without streaking or leaving a residue. Serums that soak into the skin quickly are popular, as they allow you to apply your usual moisturizer promptly afterward, and then continue with your facial routine as usual.
Both men and women can be keen to reverse the signs of aging, such as fine lines, wrinkles, sunspots, and dark circles beneath the eyes. Choosing a face serum that works on these signs can restore confidence in your appearance. Not only that, serums that contain certain vitamins and other ingredients can actively protect the skin against further damage from the sun or environment, and regular, effective moisturization of the skin cells will improve the long term health of your skin.
Prices
Expensive You can expect to pay between $24 and $35 for a serum that has been specifically formulated to combat the visible signs of aging. Expensive serums should come in stylish, easy to use applicators that you can easily store away in your bathroom cupboard. The serum itself should feel refreshing and soft against your skin, giving you an overall luxurious experience.
Mid Range You can expect to pay between $17.50 and $22 for vitamin C rich serums that have botanical moisturizing properties, or advanced anti-aging formulas. You might prefer a mid range product as an everyday use item, as it combines quality with affordability.
Cheap You can expect to pay up to $15 for organic hyaluronic acid serum. The cheaper your serum is, the less likely it is to have high quality, natural ingredients. However, cheaper serums can be a great addition to your handbag if you're looking for a top up midway through the day.
FAQs
Both my husband and I are keen to reverse any signs of aging. Is there one product that we could share?
Some anti-aging face serums are suitable for both men and women and use a combination of peptides and hyaluronic acid to moisturize and firm the skin. A product that suits men and women will work in the same manner for both of you to rehydrate the skin and make it look plumper while reducing dark circles beneath the eyes. You may both also want to look for a serum that reduces the visibility of fine lines and wrinkles. To maintain the health of your skin further, look for a product that protects against UV sunlight.
I have sun damage from years spent outdoors. Can a face serum help me?
The beauty of face serums is that they rehydrate cells that have become damaged or dehydrated, which can occur if you have been exposed to the sun frequently. A rehydrated cell will have a longer life span, and moisturized skin has a healthier, more youthful look. Many anti-aging face serums reverse the signs of sun damage and reduce the appearance of age spots. If you still spend time outdoors, looking for a face serum that offers UV protection will be of benefit in maintaining the health of your skin.
I want to try a face serum but have sensitive skin. Is there an all-natural product I can try?
Many people are keen to use all-natural products on their skin, and the face is no exception. If you have sensitive skin or prefer to avoid medicated ingredients or chemicals, there are many natural and organic face serums available. Often using a combination of vitamins, essential oils, and natural oils such as avocado or nut oils, a natural face serum offers deep moisturization and cell protection using the best of what nature has to offer. Whether you want to find a natural face serum for health or environmental reasons, there is a range of products to suit every budget.
Why Trust Us
Since 2007, TotalBeauty has been committed to helping millions of people find the right makeup, skincare, and haircare products for their needs. Our experts know what works best for every face shape, skin type, hair type, and more. They are here to share that knowledge with everyone looking to upgrade their beauty routines or try something new.