5 Best Face Primers for 2020 – Curly Hair Product Reviews – Total Beauty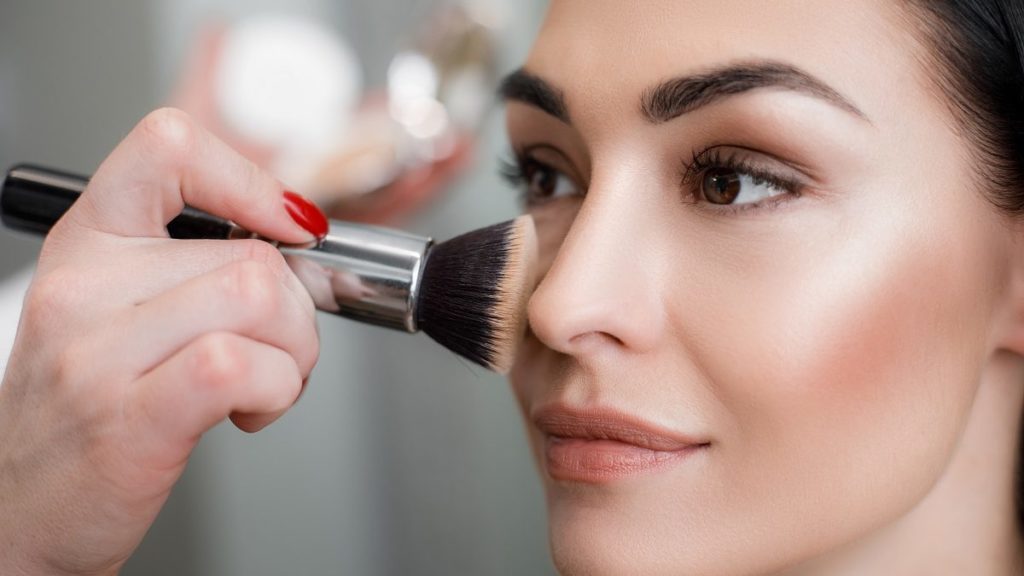 Applying makeup is not rocket science, but choosing the right products takes a lot of time and effort. Picking a suitable primer dramatically affects the outcome, and it can help to maximize the longevity of your makeup when applied. Would you like to find the best face primer for your needs? Take a look at the top five picks that our team selected after extensive market analysis. Make sure to check out our buying advisor to learn more about the most important features of face primers!
Best Choice
Only a small amount of the e.l.f. Tone Adjusting Face Primer is enough to cover your entire face and get it ready for makeup application.
Pros:
The primer features a formula with high-quality ingredients that can smooth your skin and prepare it for makeup application. It can hide any small pores on your face to contribute to your overall appearance. The product focuses on skin-friendly compounds and is also vegan and cruelty-free. You can choose between multiple variations, but the green-tinted primer seems to be most popular among the users. The product is easy to apply and delivers consistent results. The formula is suitable for those who aim to keep oiliness at bay. The compact bottle size makes it convenient for carrying around in your purse.
Cons:
You need to be patient because the primer might take a bit more time to dry than similar products. Unless you use the face primer with the foundation designed by the same manufacturer, you might not get the expected results. A single bottle of this product only contains 0.47 fluid ounces of the primer, which means it won't last long.
Best Matte Face Primer
Elizabeth Mott designed a primer with admirable waterproof rating to ensure it resists tears and rain, and maintain a great look of your makeup throughout the day.
Pros:
The product is odorless, and it has a creamy consistency, but it is easy to apply to the skin. The formula does an excellent job of filling pores and hiding fine lines. It only takes 30 seconds for the primer to dry, which accelerates the entire process of putting your makeup on. You won't need to add more powder throughout the day when using this primer. The manufacturer kept the product free from parabens to ensure it won't irritate regardless of your skin type. The face primer is available in two versions – one of them has a mattifying effect, and the other illuminates your face.
Cons:
You will need a bit of practice when applying this face primer. If you don't apply it evenly, you might end up with chalky smudges that don't look attractive. It might be tricky to take off your makeup, especially eye shadow, after applying this product. The face primer isn't available in smaller sizes than one fluid ounce, and the price tag isn't exactly budget-friendly.
Best Primer for Pores
If you need a lightweight formula that will feel like you don't have any primer on, you might like the TOUCH IN SOL's product that comes in a fluid-ounce pack.
Pros:
The manufacturer designed a product that focuses on dealing with pores of all sizes on your face. The formula can provide excellent pore coverage and feel fine lines while evening out your complexion. The product also contains green tea extract that energizes your skin, and soluble collagen promotes skin elasticity and hydration. The primer is clear and smooth, and it is easy to apply it to your face. Once you apply it, it will keep your eye shadow and other makeup items on for longer than usual. Apart from the standard one-ounce pack, you can also get a bigger 1.69 Fl Oz bottle.
Cons:
If you have sensitive skin, you might need to go through an adaptation period when using this primer. Acne breakouts might occur in the first week if you are sensitive to particular ingredients. The primer has a bit of greasy texture, which is why you should apply moderate amounts, or your face might end up looking oily throughout the day.
Best for Oily Skin
NYX Professional Makeup came up with a formula that focuses on delivering a matte finish. The setting spray can help you to cover oily parts of your skin, and extend makeup duration.
Pros:
If you are having problems with oily and shiny skin, which primarily happens during the summer, this setting spray can help. It comes in a generous two-ounce pack, and it contains a lightweight formula that aims at delivering a mattifying effect. The spray will also help to extend the duration of your makeup when applied. As long as you use high-quality products, the makeup could last an entire day. The product is versatile and works with powders, eye shadows, and foundations. The manufacturer pinpoints that PETA certified their product is cruelty-free and vegan-friendly.
Cons:
You might notice an alcohol smell when putting on this primer. It will take a generous amount to cover all shiny areas. The nozzle on the bottle is not of high quality, which is why the setting spray might come out in big drops, and that makes even application difficult. If you have sensitive skin, you might experience breakouts when applying this product.
Best Anti-Redness
The product is suitable for sensitive skin, and those struggling with redness caused by rosacea or acne. The formula is cruelty-free and compatible with a wide range of other makeup products.
Pros:
NYX Professional Makeup designed what they believe to be a perfect primer for those who have skin prone to irritation. You can also use it if you have rosacea, or need to neutralize redness for any other reason. The product is versatile and compatible with foundations, eye shadows, mascaras, bronzers, and other makeup items. It is easy to apply the primer because the formula is lightweight, and it dries quickly. Once you apply it, your skin will feel silky and smooth. You can pick from three variations, including Green, Clear, and Lavender.
Cons:
Despite applying this primer, some shine might appear after a while, especially during hot and humid summer days. It won't work with all foundations and might cause some of them to cake up and look thick. The primer might not be capable of covering large pores effectively. You will need a lot of practice to even out your skin tone with this product.
What Really Matters
Face primers play a vital role in your cosmetic kit because they can extend how long your makeup stays on, and even out skin complexion. Take a look at the factors to consider when choosing a primer.
What Is Your Skin Type?
Your face primer needs to complement the type of your skin. It is easiest to find primers if you have normal skin. That means it is not excessively oily, but also not particularly dry. In that case, you can use almost all primers, except those with a mattifying effect
If your skin is oily, you should consider mattifying face primers. Their task is not only to minimize the pores but also eliminate the shine. Matte primers could be particularly useful during hot summer days when humidity contributes to oily skin.
Those who would describe their skin as dull and dry should look for primers with an illuminating effect. These promote your overall appearance by adding a glowing and radiant effect to your skin, which makes you look more youthful.
You can also look for primers that have a hydrating effect. These are important if your skin is prone to drying.
Is Your Skin Is Sensitive?
The skin sensitivity level varies from one person to another. If your skin is sensitive, it is essential to look for primers with natural ingredients. Additionally, they should be free from parabens, sulfates, and any other compounds that might cause skin irritation.
Some primers are marked to be suitable for sensitive skin. However, you should be careful and purchase a small bottle first. Try the product and see if it irritates your skin. If you notice any signs of itchiness or breakouts, stop using it immediately.
What About Color Correction?
Primers come in different colors, such as pink, green, peach, etc. If you are having problems with acne or rosacea, go with a green-tinted face primer. It can help to even out your skin tone, which contributes to looking better. You can also look for unique anti-redness formulas.
If you didn't get enough sleep, a pink primer is a fine choice, and peach is the color that can hide age and tiredness effects like dark spots.
How Is the Primer Applied?
The majority of face primers come in a tube, and the packs can vary in size. The small packs contain around 0.5 Fl Oz, but you can also find tubes with 2 Fl Oz or more primer.
In most cases, you should squeeze a small amount on your hands and use them to spread the primer on your face. However, some products come with a nozzle that enables spray-like applications.
What's in Right Now?
For a long time, cosmetic companies have been conducting their testing on animals. Today, they show more significant corporate responsibility, primarily because the users expect that. We noticed a trend of an increased number of users looking for cruelty-free products.
That is why many manufacturers add the cruelty-free sign to their labels. It should be a guarantee that their primers haven't been tested on animals. If you need additional confirmation, look for a PETA certificate. People for the Ethical Treatment of Animals only issue their certificate to companies that prove their testing process doesn't include any animals.
Prices
Although you will also need other products in your cosmetic routine, the good news is that face primers aren't that expensive. Their cost ranges from anywhere around $5 to $15 or more. That depends on the brand, but also the quantity of the product inside the bottle.
Here are the three main pricing ranges:
Cheap
These products will cost you around $5. You can expect either a premium primer packed in a small bottle with a limited amount or a low-quality primer. At this price, make sure that the formula doesn't contain any harsh ingredients, especially if your skin is sensitive.
Mid-range
The usual price of face primers is around $10 to $15. For this price, you can choose between a wide range of products with different formulas. You can look for primers with mattifying or illuminating effect, or go with lightweight formulas suitable for sensitive skin.
Expensive
The primers can also cost above $15, although that doesn't happen frequently. If it does, you either come across a prestigious manufacturer or a large pack of the product.
FAQs
Can you use a face primer on eyelids?
You can try using a face primer on eyelids. However, keep in mind that the eyelids and skin around your eyes are particularly sensitive. They might react to some ingredients in the formula. If that happens, you should consider using a specialized eye primer for eyelids.
Can face primer be used daily?
Yes, you can use a face primer whenever applying your makeup. However, make sure that the primer doesn't cause an allergic reaction to your skin. You could also benefit from ensuring it contains natural and safe ingredients.
Can a face primer cause breakout?
While face primers are generally safe, they are capable of causing breakouts. It frequently happens because your skin is sensitive to one or more ingredients in the formula. If you notice a breakout, you might need to switch to a primer that doesn't contain harsh ingredients like parabens or sulfates. If you know the compounds your skin is sensitive to, that will make it easier to pick a suitable primer.
Can a face primer be used without foundation?
Yes, there is no reason why you wouldn't use it without foundation. Primers can help to even out skin complexion and fill pores to ensure smooth skin. Applying primers without foundation can give you a fresh and energized look.
Why Trust Us
Since 2007, TotalBeauty has been committed to helping millions of people find the right makeup, skincare, and haircare products for their needs. Our experts know what works best for every face shape, skin type, hair type, and more. They are here to share that knowledge with everyone looking to upgrade their beauty routines or try something new.