The Best Face Mask For Skin Care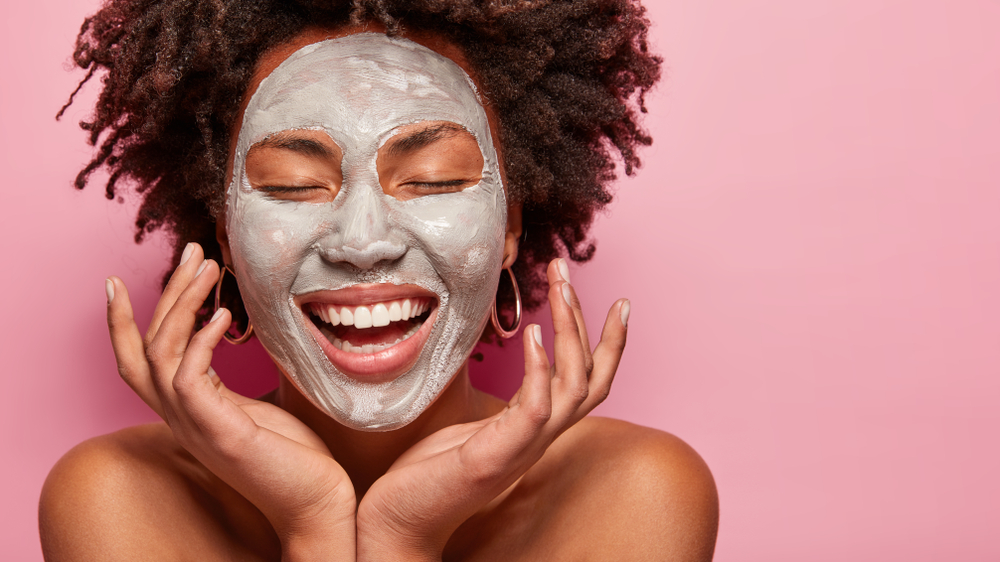 If you want your skin to really glow, using a face mask certainly can't hurt. Skincare face masks are formulated with different needs in mind, but their ultimate purpose is to improve the appearance and health of the skin. They accomplish this through various means: by hydrating the skin, balancing oil production, pulling out impurities, and sometimes exfoliating dead cells. Aside from those benefits, they're also a crucial component in any good self-care routine.
What to Look For
To find the right face mask for your needs, we suggest asking yourself three questions: Is this mask suitable for my skin type? Will the application method work for me? Does the mask's value justify its cost? With these questions guiding our search, we rounded up a few standout picks. For example, the I'm From company makes a luxurious honey mask that delivers phenomenal results thanks to the quality of its ingredients. But it's a bit pricey, so you might prefer more affordable options like those offered by Cetaphil and New York Biology. Read on to learn more about these and the rest of our favorites.
Cetaphil Pro Dermacontrol Clay Mask
If you're looking for an affordable mask that is gentle yet effective, this is your pick.
Cetaphil has become a household name thanks to the quality and affordability of the skincare products it produces. This clay mask is no exception. It's formulated with two types of clay: Bentonite clay, which draws out impurities, and Kaolin clay, which exfoliates well thanks to its rougher texture. We love that this mask only needs to be kept on for 5-10 minutes to be effective, and it washes off easily. Thanks to that, it's a great addition to a daily skincare regimen.
Pros:
Because this mask is noncomedogenic, it's a great choice for those with oily skin. It won't clog pores that are already prone to clogging.
We like that it comes with an applicator brush, even though some may prefer to apply it by hand. Being able to choose which method works for you is a big plus.
Cons:
If you don't apply the mask properly by rubbing it in, it could sting your eyes. Be sure not to overdo it — a little bit of this solution will go a long way.
New York Biology Dead Sea Mud Mask
Jam-packed with minerals and rejuvenating ingredients, this Dead Sea mud mask is a top contender.
Take a glance at this mud mask's ingredient list and you won't need much convincing. Aside from the mineral-rich Dead Sea mud that forms its base, this mask also contains aloe vera, calendula oil, jojoba oil, and vitamin E. This combination does a great job of simultaneously exfoliating dead skin cells, unclogging pores, and moisturizing the skin. And we love that there are other varieties available, too, such as those infused with lavender oil, manuka honey, and tea tree oil.
Pros:
We appreciate that the company formulated this mask without any alcohol, parabens, or sulfates.
Another point in this mask's favor is that it is made in the USA using cruelty-free production methods.
Cons:
If you have extra-large pores that you're hoping to shrink, this mask might not be the right tool for the task.
Ebanel Collagen Face Mask, 15-Pack
Infused with collagen and hyaluronic acid, these single-use masks are fabulous — especially when you're on the go.
Rather than utilizing clay or mud as a base as many other commercial masks do, these single-use masks from Ebanel are formulated with hyaluronic acid and collagen peptides derived from seaweed. They also contain two other superstar skincare ingredients: vitamins C and E. What that means is that they can help provide the skin with a radiant glow while healing damage and lightening depigmented spots. They're great for traveling, too, since they come in thin, single-use packets.
Pros:
We love that these masks are eco- and animal-friendly. They're plant-based and they're never tested on animals.
These can be placed in the refrigerator for a few minutes before you use them for an extra soothing experience. This can feel especially refreshing on hot, humid days.
Cons:
These masks have a mild fragrance that might be off-putting to some people. But you only need to leave each mask on your face for a few minutes, so it might not matter too much.
Laneige Water Sleeping Mask
Apply this mask before bed, leave it on overnight, and wake to wonderful results — can you understand its unique appeal?
As if pulled straight out of a fairy tale, this mask works its magic on the skin overnight. Most face masks are meant to be applied for a short time and washed off, but this one utilizes a different method. After your clean your face at night, you can apply this mask to your skin and let it absorb while you sleep. In the morning, a simple rinse will be enough to wash it off and reveal glowing, moisturized skin beneath.
Pros:
We appreciate that this mask isn't targeted toward a specific skin type. Whether your skin is dry, oily, or a combination, this mask should work well.
Though it's a bit pricy, a little bit goes a long way, so the jar should last quite a while.
Cons:
This mask is perfumed, which may cause a reaction in those with extra-sensitive skin.
I'm From Honey Mask
Though it comes at a hefty price, this is one of the best face masks money can buy.
This splendid formulation consists of high-quality unprocessed honey, which is known to be great for the skin. And as you can imagine, the scent is divine. Yes, it's pricey, but for many people, it's worth it for the resulting radiance that it can provide. Plus, despite its rich, luxurious scent and texture, this isn't sticky the way pure honey is. It's easy to spread, and when you're ready to take it off, it can be washed off without much fuss or mess.
Pros:
While we think you should pick one up for yourself, we also think that this would be a fantastic gift for a loved one.
Because raw honey has so many benefits, this mask might also have other unexpected benefits, such as potentially soothing sunburns.
Cons:
If you don't like the scent, you're going to be stuck with an expensive product that you won't want to use.
Frequently Asked Questions
How do skincare face masks work?
It's pretty simple: when the mask dries on your face, it creates a seal. This seal amplifies the effects of whatever ingredients are in the mask, whether they're meant to hydrate, exfoliate, or extract impurities. The seal makes the ingredients extra effective, which is why skin care masks only need to be worn for a short period of time.
Are certain types of face masks better for certain skin types?
Experts don't always agree on this, but some believe that clay masks are superior for those with oily skin. The clay can absorb oil from the skin without throwing the skin's natural oil-producing balance out of whack. If your skin is dry, clay might not be the best option for you. In that case, masks with other ingredients, such as honey, vitamin E, and jojoba oil can help.
Why Trust Us
Since 2007, TotalBeauty has been committed to helping millions of people find the right makeup, skincare, and haircare products for their needs. Our experts know what works best for every face shape, skin type, hair type, and more. They are here to share that knowledge with everyone looking to upgrade their beauty routines or try something new.