5 Best Eyebrow Gels for 2020 – Eyebrow Gel Reviews – Total Beauty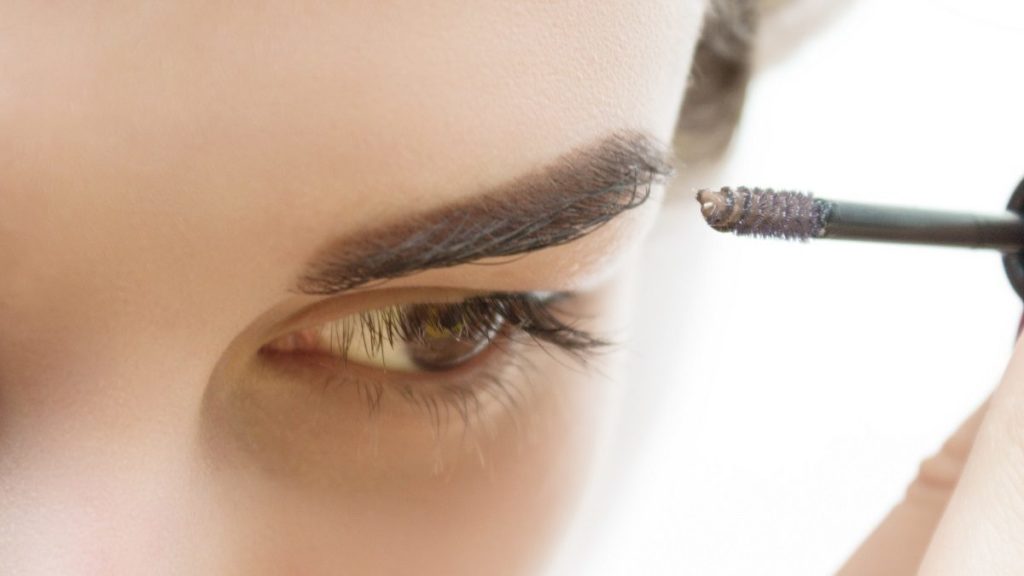 Many of us are choosing to use an eyebrow makeup product to help shape, color, or boost our natural eyebrows. As we get older, our eyebrows can become thinner and paler. An eyebrow gel can offer natural-looking brows that give the existing hair a boost, with realistic coloring and hair-like fibers to fill out any sparseness in your own eyebrows. As with all makeup, it can be difficult to know which product will suit your skin tone, taste, lifestyle, and budget, but our guide to the best eyebrow gels can help you choose the right product to sculpt your brows to perfection.
Best Choice
Wunderbrow contains hair-like fibers that attach to and fill out your eyebrows for perfectly shaped brows. The product is available in a range of colors to suit your natural hair and skin tone.
Pros:
The long-lasting Wunder2 Wunderbrow eyebrow gel uses Permafix technology to give flawless eyebrows that last for days. The gel is made in the USA and is completely waterproof, smudge-proof and transfer-proof. This vegan, cruelty-free makeup gives natural-looking eyebrows as it is infused with hair-like fibers. The fibers are combined with specifically treated pigments designed to fasten onto hair and skin, filling and sculpting your natural brows. The gel does not contain any alcohol or oil.
Cons:
Although the Wunderbrow can last up to three days, if you have a particularly active lifestyle or need to vigorously cleanse or wash your face every day, you may find that the eyebrow gel lasts for only two days.
Most Longlasting
The Maybelline New York TattooStudio Waterproof Eyebrow Gel Makeup is a high-quality option from a recognized brand, available in various color options.

Pros:
The makeup product is very affordable, especially when the brand that produce the eyebrow makeup is taken into consideration. The product uses a gel-based formula, which applies easier to the eyebrows when the product is compared to some of the alternative eyebrow makeup products that are available on the market. There are also a variety of colors that the customer can choose from, including Medium Brown, Chocolate Brown, Black Brown, and more.
Cons:
Not everyone likes the effect that a gel-based eyebrow makeup product provides, but rather prefers one of the alternative options. There are also some people who tend to experience an allergic reaction to the content in gel-based eyebrow makeup formulas. Thus, an allergy test should be performed before applying the product to the eyebrows.
Best Easy To Use
Trestique offers a definer pencil and gel in one product to make the gel application quick and accurate. The pencil has a triangular angled tip to make blending and buffing brow hairs easier.
Pros:
The Trestique Brow Definer Pencil and Tint Eyebrow Gel is available in two different colors to suit your natural coloring. This product gives you a wand with both long and short bristles for accurate application and subtle sculpting. It also features a buildable liner to perfectly color and shape your eyebrows. The long-lasting tinted gel allows for flexible hold, ensuring brows appear fuller but still natural. The magnetic sealing cap keeps your makeup bag clean and prevents waste.
Cons:
Depending on your personal preference, the pencil tip may seem a little wider than you would have wanted. If you favor a more precise or narrow pencil tip for minimal eyebrow boosting, you may prefer a different product.
Best Waterproof
The Aikimuse eyebrow gel by Lusucat is long-lasting and waterproof for natural-looking brows. It is easy to apply and gives a smooth texture to your brows. It is gentle even on sensitive skin.
Pros:
This waterproof eyebrow gel by Lusucat offers a long-lasting eyebrow boost that is sweat-proof, smudge-proof and can even last through watersports. The tattoo brown tint pen has a unique four-fork tip to draw the contour of your eyebrow and evenly color within it for natural-looking eyebrows. The color dries quickly then remains in place all day but can be quickly removed using makeup remover without the need for abrasive rubbing. Eyebrows look enhanced and perfectly defined.
Cons:
Although the eyebrow gel is available in a number of colors, you may find that it is darker than expected. If you like your brows to stand out, this is unlikely to be an issue, but it may be disappointing if you want natural-looking brows.
For Every Day Use
This clear eyebrow gel can be used alone or as a topcoat following eyebrow pencil or powder use. It gives brows a polished finish, separating the hairs for a fuller, darker look.
Pros:
The Anastasia Beverly Hills colorless eyebrow gel features a lightweight formula to give long-lasting flexible hold. The brush delivers the right amount of product to allow for controlled application. The hairs are held in place without feeling stiff, and the gel does not leave any residue upon drying. Brows appear fuller and well-hydrated, and the gel gives a polished finish. It can be used alone for a quick, subtle tint, or in conjunction with other eyebrow makeup such as an eyebrow pencil.
Cons:
The brush of this applicator may feel large if you have thinner eyebrows or want a brush that allows for very precise eyebrow gel application. If you want to add color to your brows, you will need to purchase an additional product.
What Really Matters
Natural Look
Although there may be times when you want to enhance your eyebrows for a particularly bold or dramatic look, on a daily basis many of us will simply be looking to add a little boost to our brows without losing the natural look. As we get older, our brows can become thinner, paler, or patchier, and you may be keen to fill these thinner areas to give a fuller brow. Some eyebrow gels contain hair-like fibers to subtly add to your natural hairs, with added pigment to match your natural hair color. For a natural look, the gel should be flexible enough to allow for a natural shape but strong enough to hold the hairs in place for up to three days.
Long-Lasting Effect
Over time, you may become an expert at shaping your brows and adding color or gel to them. However, as many of us lead busy lives, it can be difficult to make time to include this in your makeup routine. Many eyebrow gels last for more than one day, allowing you to apply the gel once every two or three days, or when you have time, with some residual gel remaining from the previous application. Waterproof eyebrow gels can survive tougher conditions, including showering, sweating, swimming, and even watersports. If you enjoy exercise, a waterproof eyebrow gel means you don't need to worry about your eyebrow makeup smudging or running when getting your heart rate racing.
Shade
From the palest white or blond eyebrow hairs through to thicker black brows, eyebrow gels are available in a full range of colors to suit both hair and skin tone. Selecting the color that best matches your natural brows means that you can fill in the thinner areas of your brows without the makeup looking obvious. If the product contains fibers that mimic hair, these fibers will fit straight in with your existing hairs. If a product also contains a pencil or pen, you want the color that you apply to your skin to blend in with the hairs above rather than standing out.
What's in Right Now?
Some women and men are choosing to have eyebrows tattooed on to give permanently full and healthy-looking eyebrows. For many of us, this is a step too far, but eyebrow gels that offer application that gives the appearance of a tattoo are becoming popular. Although they can be purchased in black, these brow gels are also available in a range of colors to suit even the palest skin. The ink-style gels offer long-lasting eyebrow coloring and shaping that is often waterproof and will not smudge. For more noticeable and bold eyebrows, a tattoo-style gel offers a popular look without the permanence of a real tattoo.
Although colored eyebrow gels are popular, clear gels are also available. Colorless gels are ideal if you are happy with the fullness of your eyebrows and simply want to give them a boost. The gel makes hair more noticeable and gives them a thicker appearance. If you already have an established and successful eyebrow ritual with makeup, you can apply your favorite makeup pencil as usual and then add clear gel over the top to maximize the shape of your brow and hold it firm all day long.
Prices
Expensive
$22-$24 buys an eyebrow gel that may also contain additional tools including a definer pencil or a colorless gel that adds volume and definition without adding any unnecessary color.
Mid-Range
$15-$18.50 buys an eyebrow gel that is available in a range of color pigments with microfibers to boost your natural eyebrows. These products may also be waterproof.
Cheap
$9.99 gets you an eyebrow gel with a micro-fork tip applicator that offers natural-looking brows. The gel is waterproof to make it suitable for all lifestyles.
FAQs
Will eyebrow gel cover grey hair in my eyebrows?
An eyebrow gel that contains a color pigment will be ideal for covering paler, or gray, hairs within your eyebrows. Apply the gel evenly, and then pay careful attention to any areas that require additional pigment to give a darker, more even color. Using upward brush strokes can help to give the appearance of a fuller, thicker eyebrow, and this may also help to conceal any gray or paler areas.
I want a cruelty-free eyebrow gel. What should I look for?
Many makeup companies are turning their attention to ensuring products are vegan or cruelty-free. You may wish to select products that have not been tested on animals, and this should be stated in the product information or packaging. Many people are now also turning their attention to the environment by selecting eco-friendly products, and so you may also wish to consider products that contain only natural ingredients.
I have no eyebrows due to chemotherapy. Is there a product that would work for me?
If you wish to recreate your eyebrows, there are eyebrow gels that can help with this. You will need a product that contains both pigment and gel. Depending on how many hairs you still have, a gel that contains hair-like fibers may be suitable as it will bond with your remaining hairs to give a fuller appearance. If you have experienced significant hair loss, you may wish to choose a gel that also comes with a pencil so that you can create the shape and color of your brow on the skin before adding the gel.
How do I know which color to choose?
Most eyebrow gels that contain color pigment are available in a range of colors. Just like foundation, lipstick, or concealer, it is important that the color you choose complements your natural coloring. Many of the gels will be suited to blond, brunette, or black eyebrows, and even some shades in between. When choosing the right color for you, consider the makeup you usually select and decide whether you want your eyebrows to appear natural or darker for greater impact. If darker, then select a shade deeper than you would for the rest of your makeup.
Why Trust Us
Since 2007, TotalBeauty has been committed to helping millions of people find the right makeup, skincare, and haircare products for their needs. Our experts know what works best for every face shape, skin type, hair type, and more. They are here to share that knowledge with everyone looking to upgrade their beauty routines or try something new.