5 Best Eye Makeup Removers for 2020 – Eye Makeup Remover Reviews – Total Beauty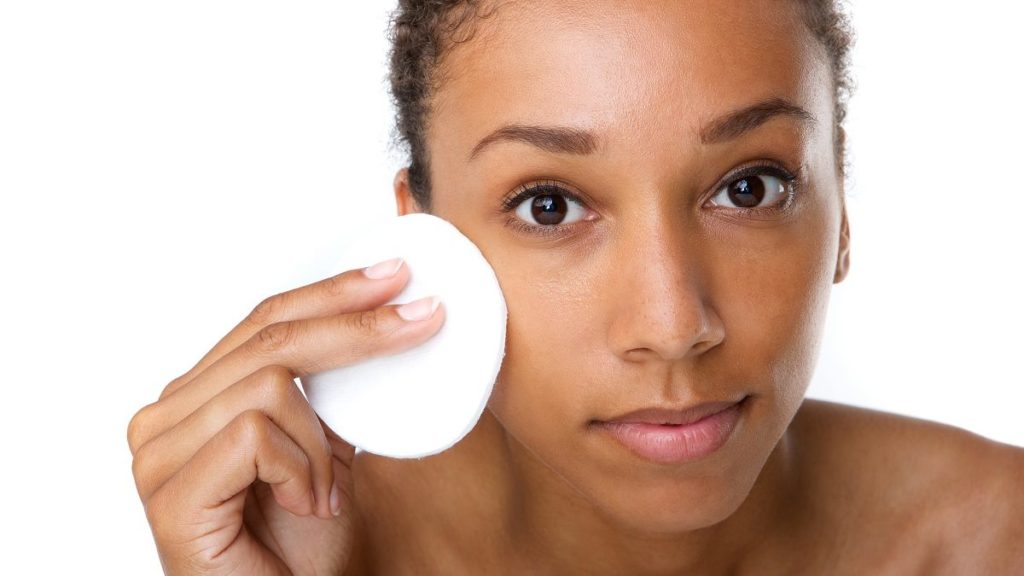 Eye makeup remover is an essential component to any makeup bag. If you forget to remove your makeup before bed, the makeup seeps into your pores and can cause acne, fine lines, and even infections. Eye makeup remover can help wipe the dirt and excess makeup away, giving you a fresh face for when you wake in the morning. The eyes are delicate, so you will need to make sure you choose a suitable product. We've done the research and compiled a comprehensive list of the best eye makeup removers.

Best Choice
An oil-free liquid without any harsh chemicals or need for scrubbing, the Neutrogena Eye Makeup Remover is the perfect solution for anyone who wants to get their makeup off quickly and gently.
Pros:
We love the Neutrogena Eye Makeup Remover because it's oil-free, so it won't clog your pores or leave your eyelids looking like an oil slick, but it's also effective. It works great on even waterproof mascara and it doesn't require any amount of harsh scrubbing. It can be used safely by people who wear contact lenses and doesn't irritate sensitive skin. To use, simply shake the bottle, drop some remover on a cotton pad, and wipe away your eye makeup.
Cons:
When we used this eye makeup remover, we noticed that it doesn't say to shake it on the front of the bottle. This eye makeup remover doesn't work well if you don't shake it!
Best Washable Eye Makeup
Maybelline's Expert Eyes Makeup Remover is definitely for the expert beauty guru. It's a fantastic oil-free cleanser that takes a little extra time to use but is definitely worth the effort.
Pros:
The Maybelline Expert Eyes Makeup Remover is fantastic at getting rid of everything from heavy liners to traces of smudged waterproof mascara. It's fragrance-free, which is great for people who have sensitivities to perfumes. Even better, it's ultra-moisturizing, so not only will you be cleaning your lashes, you'll be conditioning them, too. Conditioned lashes lead to stronger, healthier lashes that don't fall out as easily from excessive rubbing or makeup use. We love a dual-purpose product!
Cons:
This eye makeup remover needs to be held on the eye for a few seconds, not swiped off immediately; however, once you let it sit on your eye for about ten seconds, you'll be free of even the smokiest eye!
For Waterproof Makeup
Maybelline's Expert Eyes Makeup Remover is definitely for the expert beauty guru. It's a fantastic oil-free cleanser that takes a little extra time to use but is definitely worth the effort.
Pros:
Long-lasting, waterproof makeup has its uses, but can be difficult to remove without excessive scrubbing. La Roche-Posay Respectissime Waterproof Eye Makeup Remover seemingly melts away eye makeup without leaving an oily feeling. It was created by a team of professional dermatologists, beauticians, and scientists to ensure the most efficient and natural formula possible.
Cons:
The only thing we wish was different with La Roche-Posay Respectissime Waterproof Eye Makeup Remover is the price. Considering how well it works, it's still definitely worth it; however, the higher price point might dissuade or intimidate someone who is newer to the beauty world.
Best Makeup Remover Wipes
Neutrogena Makeup Remover Cleansing Towelettes are a perfect travel-friendly option for on the go. They're also great for tossing into your purse or gym bag for a quick cleanse anywhere.
Best Makeup Remover Wipes
Pros:
We love that the Neutrogena Makeup Remover Cleansing Towelettes are compact and travel-friendly. They're allowed on airplanes without restrictions because they are not a liquid, and the individually wrapped wipes are safe to keep in your purse with your phone and other essentials without concern of it spilling on your valuables. These wipes are convenient, effective, and gentle all in one neatly wrapped package!
Cons:
If you're keen to be environmentally-conscious, then you may not like how much packaging this product contains. As each wipe is individually wrapped, a lot of material is used, and this can cause a moral conflict for some.
Best for Sensitive Skin
A dermatologist- and ophthalmologist- endorsed cleanser, Cetaphil Gentle Makeup Remover is the perfect fragrance-free choice for those of us with sensitive skin.
Pros:
We didn't realize that a makeup remover could be soothing! Cetaphil Gentle Makeup Remover is formulated with aloe vera, ginseng, and green tea, which reduce redness and softens skin. Despite it being very moisturizing, it doesn't leave any residue on your skin and is non-comedogenic, meaning that it won't clog pores. If you want a mini spa treatment for your eyes, this is the remover for you!
Cons:
Without a pour spout, it's easy to get too much of this eye makeup remover on your cotton pad. We found that holding the cotton pad against the opening and then quickly turning the bottle upside down and then upright again provided the perfect amount of product for removing our eye makeup.
What Really Matters
Effectiveness
It's important that your remover is able to quickly and thoroughly clean off your makeup. Look for cleansers that are oil-free and contain mild surfactants, as surfactants can help improve the effectiveness of the cleanser. An easy way to tell if your makeup remover has a good proportion of surfactants is if you shake it and see bubbles. Also, look for products that display the word waterproof clearly on the label. The waterproof formulas do a great job at removing multiple layers of makeup, including primers and long-lasting mascara. An ineffective eye makeup remover can leave smudges and stains on your skin, especially under the eyes, giving you a more aged appearance. Therefore, it is very important that you choose a product that will give you a fresh, clean look when you use it, without leaving any traces.
Safety
The skin surrounding your eyes is some of the most delicate skin on the whole body. Failure to take care of that area can lead to irritation, watering eyes, redness, or even infections. For that reason alone, it's important to choose products that are safe and gentle. The first ingredient on your liquid eye makeup removers should always be water! We know, it seems counterintuitive, but water is gentle on the skin and also helps to whisk away the dirt and makeup after it's been pulled from the skin. Also, watch out for cleansers that use menthol or peppermint oils, which can cause major eye irritation and watering.
Instead, choose products that are perfume- and fragrance-free because fragrances are some of the most common culprits when it comes to eye and skin irritation. Most importantly, look for products that have been tested or formulated by ophthalmologists and dermatologists to ensure that your peepers are protected!
Portability
If you're on-the-go, you may find that you have to change or top-up your makeup with some regularity. You might need to travel a lot for work or find yourself juggling many tasks at once. For that reason, you may want to consider using an eye makeup remover that you can take anywhere with you. The product should be small enough to fit in a handbag or overhead luggage for an airplane, and easy to use whether you're commuting or stationary. Cleansing wipes are a good option for when you travel because they provide the eye makeup remover and cotton wipe in one product. If you buy individually wrapped cleansing wipes, you can take as many as you need and unwrap them whenever your face needs a clean.
What's in Right Now?
When it comes to eye makeup removers, natural ingredients are rocketing to the number one spot in skincare preferences. Consumers are more aware of what they're putting in and on their bodies. These days, natural ingredients are being praised for their health benefits. Not only are many natural ingredients effective at cleansing, they're also easier to understand and recognize when listed on an ingredients list. People like to see from where and whom their products come. Manufacturers recognize this and are more frequently working toward using natural, sustainable ingredients.
In fact, it's not uncommon to see aloe vera or botanical extracts listed in the ingredients of cleansers and makeup removers. We are also moving towards a more environmentally-conscious world, so you are more likely to see eye makeup removers with recyclable packaging or with a fair trade stamp on them. You are less likely to see individually wrapped wipes, but if you do, you may want to check that you can recycle the wrapping paper so that you're doing your bit for the environment.
Prices
Expensive
$16 – $30 buys a luxury brand of eye makeup remover, which often contain only natural, organic ingredients. These may come with a special cleansing tool or cloth to aid in the gentle removal of eye makeup. Makeup remover in this price range has usually been tested by dermatologists.
Mid-Range
$5 – $15 for an oil-free, fragrance-free eye makeup remover that is gentle on the skin and eyes but is still strong enough to remove waterproof makeup.
Cheap
$2 – $4 gets a very basic cleanser that may not be designed specifically for eye makeup removal and/or come with fragrances that irritate the skin around the eyes. Sometimes a cheap eye makeup remover can be a good backup cleanser should you run out of your higher-end eye makeup remover.
FAQs
Is eye makeup remover safe to use?
Eye makeup remover is safe to use so long as you choose a reputable brand that has been dermatologically tested. If you have sensitive eyes, you may want to select a product that is suitable for these sensitivities. If you have an eye disease or any inflammation around your eyes, consult a specialist healthcare provider before putting any products on the entire eye area.
Why do I need to remove eye makeup with an eye makeup remover and not soap?
Soap is great for killing bacteria and cleansing your body, but it is too harsh for the eye area. Trying to wash eye makeup from your eyes using soap is potentially dangerous. The soap could get into your eye and sting, causing it to water. In some very severe cases, soap can cause permanent damage to the eyes. An eye makeup remover has been made specifically for the eye area. It melts makeup away and doesn't cause any irritation if it comes into contact with the eyeball. It is also more moisturizing than soap, so it will take care of the skin around your eye, too.
What should I use to apply eye makeup remover?
The best tool you can use to remove eye makeup is a cotton pad. The cotton is soft against the sensitive eye area and can be disposed of after use. You can also find reusable makeup pads, often made with bamboo. Whichever type of pad you choose, make sure that after the first swipe of your cotton pad across your eye, you then fold it in half, so you aren't depositing all the old makeup and dirt back onto your eye.
How often should I use eye makeup remover?
As a basic rule, you should aim to use makeup remover whenever you wear makeup. If you wear eye makeup every day, you will need to use an eye makeup remover every day, too. Failing to remove your eye makeup on a regular basis can lead to infections and blocked pores, so it's important that makeup removal is part of your makeup routine.
Is eye makeup remover tested on animals?
Thorough testing is important in the production of eye makeup remover but increasing numbers of cosmetics companies are moving away from animal testing. Many brands will promote the fact that they're cruelty-free, so if you cannot see this written on the bottle, you might assume animal testing is involved at some stage of the production process. If you're ever unsure, you can look up the brand online and find out their stance on animal testing.
Why Trust Us
Since 2007, TotalBeauty has been committed to helping millions of people find the right makeup, skincare, and haircare products for their needs. Our experts know what works best for every face shape, skin type, hair type, and more. They are here to share that knowledge with everyone looking to upgrade their beauty routines or try something new.