The Best Elastic Hair Ties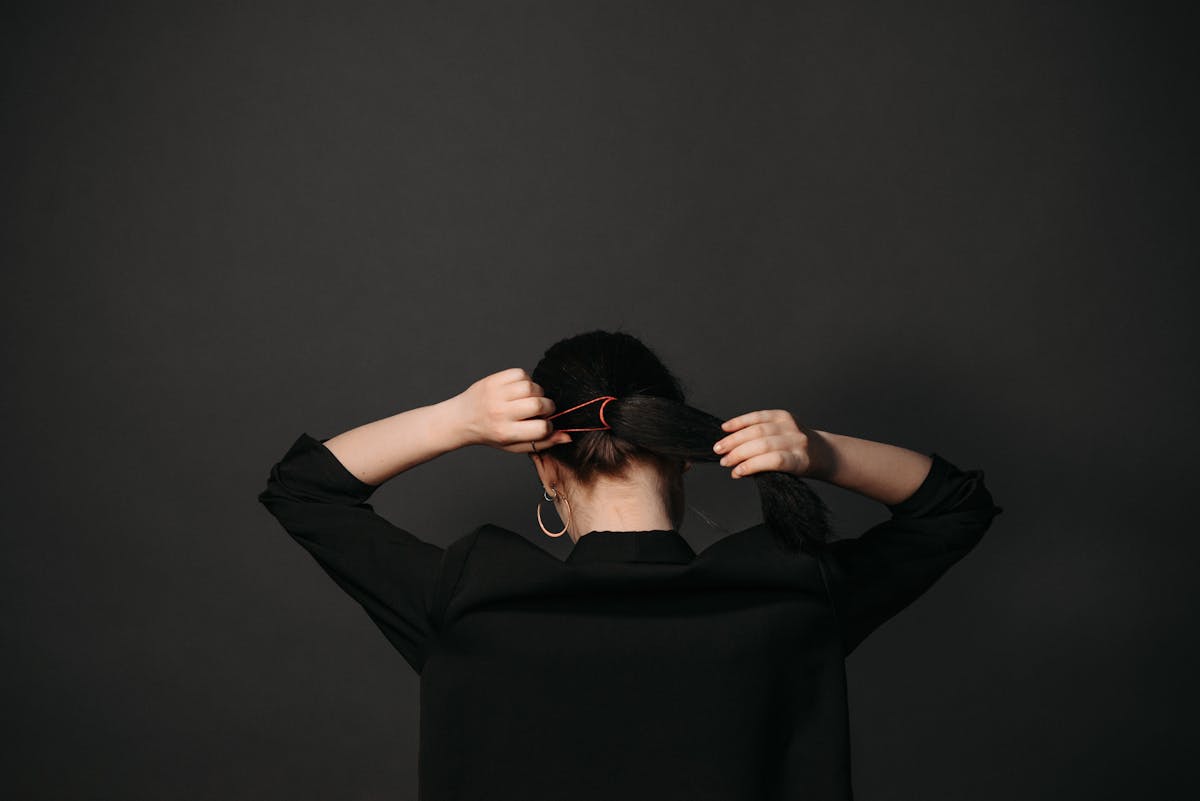 Whether you prefer a simple ponytail or intricate braids, the right hair elastics make it much easier to get the style you desire. With everything from small clear rubber bands to extra-thick ties, there is a huge array of hair elastics available and the options can be overwhelming. We've combed through the marketplace to bring you the very best selection so that you can quickly find the perfect product for your own hair.
What to Look For
When deciding which hair elastics were truly the best, we looked for options that are strong, smooth, and stretchy. Our top pick was the set of clear elastic bands from Hoyols because they can secure both large and small pieces of hair without slipping or snapping. If you have thick hair, we'd recommend the extra-thick hair elastics from Revlon. They stretch to accommodate thick hair or locks, and because they're seamless, you won't need to worry about strands of hair getting caught on your elastic. To find out more about all the best ways to tame your mane, keep reading our full reviews.
Hoyols Clear Elastic Hair Rubber Bands
Ensure all-day hold with these clear elastics.
If you need to secure small braids or ponytails, the clear rubber bands from Hoyols are an excellent option. They're made from high-quality elastic that's soft but strong, and they won't leave a crease when you remove them. Since they're so gentle and they work well on fine hair, they can be great for styling your kids' hair as well as your own. Additionally, the clear elastic blends into your natural hair color so all the attention will be on your new 'do rather than your hair tie.
Pros:
The elastic is thin and comfortable, so these bands aren't as likely to damage your hair.
Because the bands come packed in a reusable screw-top jar, they're easy to store neatly.
Cons:
These tend to snap after the elastic is stretched out, so you might only be able to reuse them a couple of times.
Goody Ouchless Elastic Hair Ties
These smooth bands are ideal for everything from buns to braids.
Although a classic ponytail is one of the easiest styles out there, using a weak hair tie can make your hair look flat or droopy. Goody's elastic hair ties are a reliable choice to keep your hair looking its best, and the smart stretch core provides all-day hold. Each band has a woven exterior that's textured enough to grip your hair but smooth enough to slide out when you tug it for pain-free removal.
Pros:
Thanks to the metal-free design, these won't snag your hair or get tangled up.
The elastic is very thick and strong, so these hair ties last a long time and hold your hair securely.
Cons:
Because these hair ties are strong and narrow, they might leave a crimp in your hair when you let it down.
Teenitor Clear Elastic Hair Bands
Keep your hairdo looking fresh all day with the help of these sturdy elastics.
If you love experimenting with trendy styles like textured braids or tiny Y2K ponytails, you'll need a steady supply of hair elastics. Teenitor's clear hair bands are thin enough that they stretch easily but sturdy enough to stay in place, so they're great for many different hairstyles. They come packaged in a handy reusable container, so they stay neat and clean until you're ready to use them.
Pros:
There are 2,000 bands included per package, so you'll be stocked up for ages, even if some break or get lost.
The bands are available in clear, black, or colored elastic, so you can pick one that matches your hair.
Cons:
The elastic is pretty rubbery, so these bands do stay put, but they're not the best option for curly or frizzy hair.
Qarwayoc Elastic Ponytail Holders
Spruce up your little one's hair with these colorful elastics.
Toddlers tend to have fine hair and a sensitive scalp, and Qarwayoc's elastic ponytail holders are designed with this in mind. Each band is made from soft, seamless fabric that holds hair without gripping it too tightly. They won't snag or pull your little one's hair, and the bright colors make these accessories super fun.
Pros:
These bands are great for all hair types, from straight to curly.
Because these bands are made of fabric, they can be machine-washed and dried. This will also make them snap back to their original size if they have stretched out.
Cons:
These elastics are on the small side, so they might not be large enough to do a single bun if your child has thick hair.
Revlon Extra-Thick Black Hair Elastics
These extra-large elastics make it easy to quickly tame thick hair.
If you have very thick or long hair, a regular elastic just won't cut it. Revlon's extra-thick hair ties are made specifically for luscious manes, and they have excellent hold without being too tight. While they are gentle on hair due to their metal-free design, they're still strong enough to hold your hairdo in place.
Pros:
Because these hair ties are so sturdy, they do a great job of keeping heavy, long hair secured all day.
These elastics work great on both curly and straight hair.
Cons:
These hair elastics are only available in black.
Frequently Asked Questions
What is the best way to store hair elastics?
Small elastics usually come packaged in a reusable tin, but you can pop them into a decorative box or mason jar if you want a cuter way to store them. A great way to keep larger elastics together is to loop them around a carabiner. They're easy to grab when you need one, and you won't have to deal with loose hair ties getting lost in your bathroom drawers.
Can I use hair elastics on wet hair?
Although it may be tempting to pull your wet hair up in a bun to keep it off your neck, it's best to avoid using hair elastics. Your hair gets stretchy when it's wet, and using a hair elastic can cause breakage and damage your hair. If you do need to put your hair up while it's wet, it's best to hold it up loosely with a large claw clip.
About the Author
Why Trust Us
Since 2007, TotalBeauty has been committed to helping millions of people find the right makeup, skincare, and haircare products for their needs. Our experts know what works best for every face shape, skin type, hair type, and more. They are here to share that knowledge with everyone looking to upgrade their beauty routines or try something new.