5 Best Body Oils for 2019 – Body Oil Reviews – Total Beauty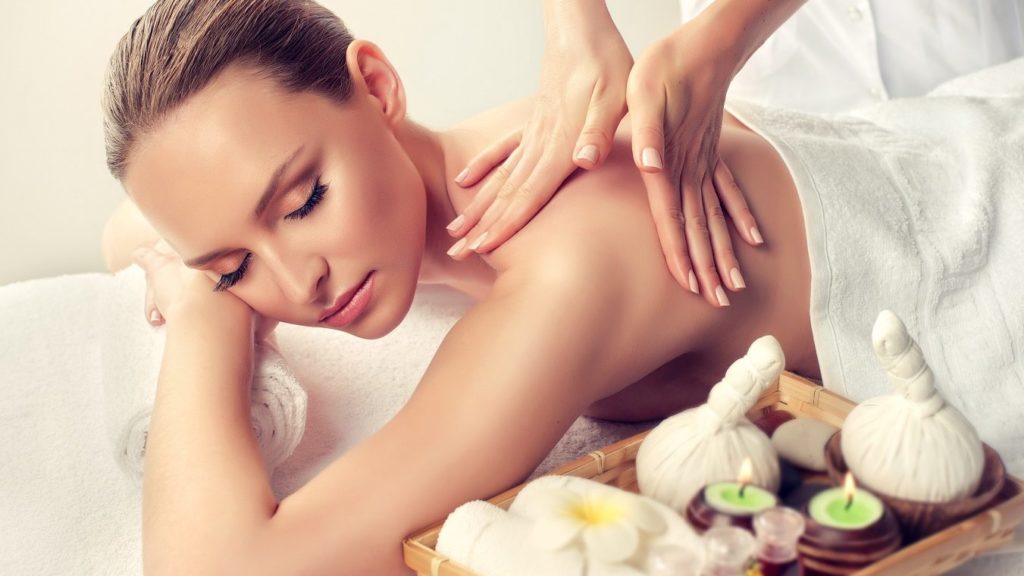 If a little luxury sounds like just what you need right now, you can easily find it - on the cheap - in a bottle of body oil. These unassuming little packages treat your skin, hair, and nails to rich sources of nutrition and lock in moisture better than lotions and creams. They glide on at any time and amazingly, many are non-greasy. If you are looking for a body oil that will cure chronic dryness, there are several inexpensive, all-natural options that help with just that. New to the world of body oils? We have you covered.
Best Choice
Viva Naturals Sweet Almond Oil is a rich, heavy body oil that is naturally loaded with vitamin E and is highly moisturizing when appropriately used.
Pros:
Viva Naturals is unscented, 100% pure sweet almond oil. It is perfect when used as a serum at night or to glide over wet skin when exiting the shower or bath. It is expeller-pressed and processed without hexane. Users claim it promotes hair growth, stops hair loss, and is suitable for psoriasis. It can be added to do-it-yourself beauty formulations in concentrations of as little as three to five percent, while still receiving the full benefit of the body oil. It comes in a sixteen-ounce bottle.
Cons:
Users prefer the previous bottle design with a pump that dispensed well. The current flip-top can be messy. Sweet almond oil does not absorb instantly, so the product can be too greasy for some when used in the daytime.
Best For Dry Skin
Neutrogena Lightweight Body Oil is a companion product to one of the first products marketed by this brand, the Rainbath Shower Gel.

Pros:
The body oil has a fragrance that is similar to the gel and is perfect for layering with it if you wish. The scent of the body oil by itself is very light. The base is sesame oil, which is a very heavy emollient. Other ingredients are used to lighten the formula and help it absorb. It spreads easily across the surface of the body in small amounts. Some men like to moisturize their faces with it after shaving. It is sold in a sixteen-ounce bottle.
Cons:
The product is slightly warming to the skin, so it might not be ideal for summertime use. We found the closure on the bottle allows oil to escape. The packaging would be more efficient as a pump or spray bottle.
Best Sensual Massage Oil
Maple Holistics Sensual Massage Oil contains lavender, which is commonly used for its relaxing properties in aromatherapy, and jojoba oil, which is technically not an oil at all, but a light, liquid w
Pros:
Jojoba oil spreads far across the skin in minimal amounts, making it great for massage. Also, within this formula are non-sensitizing almond oil and vitamin E. As long as it is not overused, it won't be excessively greasy and does not stain linen. It is hypoallergenic and is gentle enough to be utilized as a makeup remover. It is made in the USA and is vegan and cruelty-free. It comes in an eight-ounce bottle and is for external use only.
Cons:
The packaging tends to leak in transit. A pump would make the bottle more comfortable to handle when reapplying with oily hands. Users feel it could glide a bit more and that it is challenging to avoid frequent reapplication.
Best Body Oil For Scars
A botanical blend, Bio-Oil Multi-Use Skincare Oil, contains a long list of natural plant derivatives and essences.

Pros:
Some of the key ingredients in Bio-Oil are calendula and chamomile, vitamin A, rose, sunflower oil, and geranium extract. The brand says it helps with even the skin tone, reduces acne scarring, and the appearance of stretch marks. Bio-Oil claims it is the top-selling body oil in eighteen countries for removing surface scarring. Dermatologists recommend it. It is sold in a long-lasting four-ounce bottle. It is a preventative measure against dry skin. The fragrance is similar to honeysuckle.
Cons:
The fragrance is artificial, although the botanicals included in the product contribute to the scent. This body oil has a petroleum base, which can clog pores. Other chemicals are listed at the top of the label, and the plant-based ingredients are present in lower amounts.
Best Revitalizing Oil
Majestic Pure Cosmeceuticals Fractionated Coconut Oil has been rendered lightweight by fractionation. It is an excellent moisturizing facial serum for nighttime use.

Pros:
Fractionated means the coconut oil has had some of the long-chain triglycerides removed so that it stays in liquid form without solidifying. The unique processing means a longer shelf life for fractionated coconut oil than what has been refined using other methods. It comes in a sixteen-ounce bottle and is recommended by the brand for massage. It is a calming, hydrating aftershave. Coconut oil has superb cleansing abilities.
Cons:
The product is not manufactured in the United States. The pump is of low quality. It breaks easily, leaks when the bottle is stationary, and emits too much product. The product seems thinner than it should for coconut oil to some users.
What Really Matters
A non-drying body oil formula
If you have chronically dry skin, purity is essential when choosing a good body oil. For those who are just going to use the body oil cosmetically, as a hot oil treatment, for instance, petrochemicals and other texture aids are perfectly welcome in the formula. They might even help the body oil work better on the hair and scalp.
Even when lightweight, petroleum derivatives coat the skin in a thin layer that is almost like a flexible plastic. The coating can be beneficial in the short term to lock in hydration, but over time can plug the pores in the skin, preventing proper skin breathing and functioning. Dry skin could increase, in this case, and other issues develop. It is best to use pure vegetable oil for dry skin.
The right body oil for your skin
The body oil that you choose is going to depend on what its use will be for you. If you just need a massage product, you will probably be washing it off at a later time, so the components are not as critical, only that they work to your purpose.
Coconut and sweet almond oil are both excellent emollients for dry skin. Jojoba oil is a mineral oil alternative, in its own right, as it functions to petrochemicals by coating the skin. It is breathable, unlike petroleum derivatives, but as a natural wax, it locks in moisture. A formula like Maple Holistics with its dual power of almond and jojoba oils can help heal dry skin. As a soothing balm after shaving, pure heavy body oils like almond or coconut oil can lock moisture into the skin without the irritation of chemicals in the mix that could spark inflammation.
Locking in moisture with a body oil
Regardless of which body oil you choose, there are two methods of application. To give your skin a beautiful glow and relieve dryness, apply a small amount after showering, without using a towel to dry. It will lock in the hydration from your shower and give you very soft skin. Just make sure not to use too much, or your skin will feel tacky instead of soft. The same applies to the face. You can use body oil as a nighttime serum after cleaning the face before bed. In the morning, it will be fully absorbed and your face soft.
If you like a natural look in the daytime, and want to give your face the glow of highlights under your foundation, try applying oil to a wet, freshly washed face. Then layer foundation above the oil, lightly, like a face lotion. Blot the excess. The result is light coverage with a slight sheen that shows on your forehead, nose, browbones, and cheeks without the further effort of applying a highlighter product.
The second method is using oil on dry skin. It will not provide moisture or lock-in hydration but is great for removing makeup and for massage. The oil is simply applied to the skin while it is dry and manipulated to glide across the surface of the epidermis. In "double-cleansing," oil is used first on dry skin to remove makeup traces and nourish the skin, followed by a second soap-based cleanser.
What's In Right Now
A beautiful glass bottle of body oil that sits on the corner of your bathtub gives a luxurious touch to your bathing routine. A few drops of can be added to bathwater, or smoothed into the skin after a shower. Body oils from L'Occitane, Joe Malone, and Ren Clean Skincare are usually well-perfumed, eliminating the use of another topical fragrance. Unscented varieties of rich body oil blends are available as well.
Prices
Expensive, $50 – $100:
Luxury brands make the glass-bottled varieties of perfumed bath and body oils in this category. Some are unscented and have therapeutic value, aiding a night of restful sleep, or decreasing the signs of aging. Other products in this range include those that contain CBD oil or other plant extracts – formulas in plain brown glass to preserve the natural formulation from rancidity. Gallon-sized bulk quantities of fixed oils like coconut, MCT, and grapeseed oil are in this price range, too.
Mid-range, $25 – $50:
Well known names in body care like Burt's Bees, JASON, NOW, Neutrogena, and other brands can be found in this category, usually in quantities of sixteen ounces. The offerings are mostly single-ingredient products, but body oil blends that contain essential oils are to be found here, too. Some of the same luxury brands from the expensive category are available here, too, from the varieties that are less popular than their pricier counterparts.
Cheap, $8 – $25:
The same popular mid-range brands are listed here in lesser quantities, between four and eight ounces. Lesser-known brands like Majestic Pure, Palmer's, and Handcraft can be found here, as pure, fixed oils or blends.
FAQs
How do body oils work?
Body oils have higher percentages of fixed plant oils and other botanicals, as compared to body creams. They have a high level of versatility. Although body oils are not moisturizing in themselves and also absorb slowly, when applied correctly onto fully hydrated wet skin, they seal moisture into the skin. They also provide luster, sheen, and nutrients to the hair and nails.
When used on dry skin, the benefit of body oils is of a different class. They function on the surface by spreading to facilitate therapeutic massages. They also aid in cleansing the face by gathering up makeup and with ease for it to be washed away. After removing makeup, a body oil then helps protect the skin from the harsher, detergent-based facial cleanser.
Should I use body oil with fragrance?
It depends on your personal preference. However, if the fragrance is synthetic, the possibility of skin irritation increases. One should do a patch test first with fragranced body oils to ensure there is no likelihood of an itchy breakout. Essential oil fragrances are generally safer but are normally extracted with hexane, another irritant. The best bet, if you prefer fragrance, is to buy an unscented body oil and add a fragrance to it that you normally use, and that causes you no sensitivities.
A common misconception with body oils is that fragrance is added to them without it being classified on the label. It happens very rarely. Plant oils have their own, light, natural scents, which are unharmful. So sweet almond oil will have a delicate almond aroma, coconut oil will smell like coconut, and sesame oil will be nutty.
How should body oil be used on the hair?
Body oils that contain chemicals will usually have a lighter consistency and spread easily throughout the hair strands for even coverage. To turn a body oil into a hot oil treatment, put the bottle into a sink of hot water, and allow it to warm. Apply it to your dry hair and scalp, massaging it in. Cover your hair with a shower cap and allow the body oil to soak in for at least twenty minutes – but an hour is better. Rinse the oil out with warm water, then shampoo. Your hair will have a beautiful natural sheen and also feel stronger.
Why Trust Us
Since 2007, TotalBeauty has been committed to helping millions of people find the right makeup, skincare, and haircare products for their needs. Our experts know what works best for every face shape, skin type, hair type, and more. They are here to share that knowledge with everyone looking to upgrade their beauty routines or try something new.